Summary
From 1978 to 2019, we made 1,526 grants totaling nearly $385 million.
One of our first grants in 1978 was in support of human rights at Amnesty International. Since then, we supported more than 600 organizations that have been fundamental in providing the infrastructure for the human rights movement globally. As it developed, the program sought to strengthen human rights protections, advance government accountability, and improve the reach and quality of justice globally.
Over the course of the program, we seized opportunities to make lasting changes to protect human rights. After genocides in Rwanda and Former Yugoslavia, we supported the creation of the International Criminal Court (ICC) and the Responsibility to Protect norm as standardized levers for accountability for international crimes and human rights violations. These and other moments provided a catalyst for change to support the emerging architecture for an international system of justice. In addition to the architecture of justice, we supported field building efforts that promoted institutional advocacy, oversight, and reporting and research on human rights globally.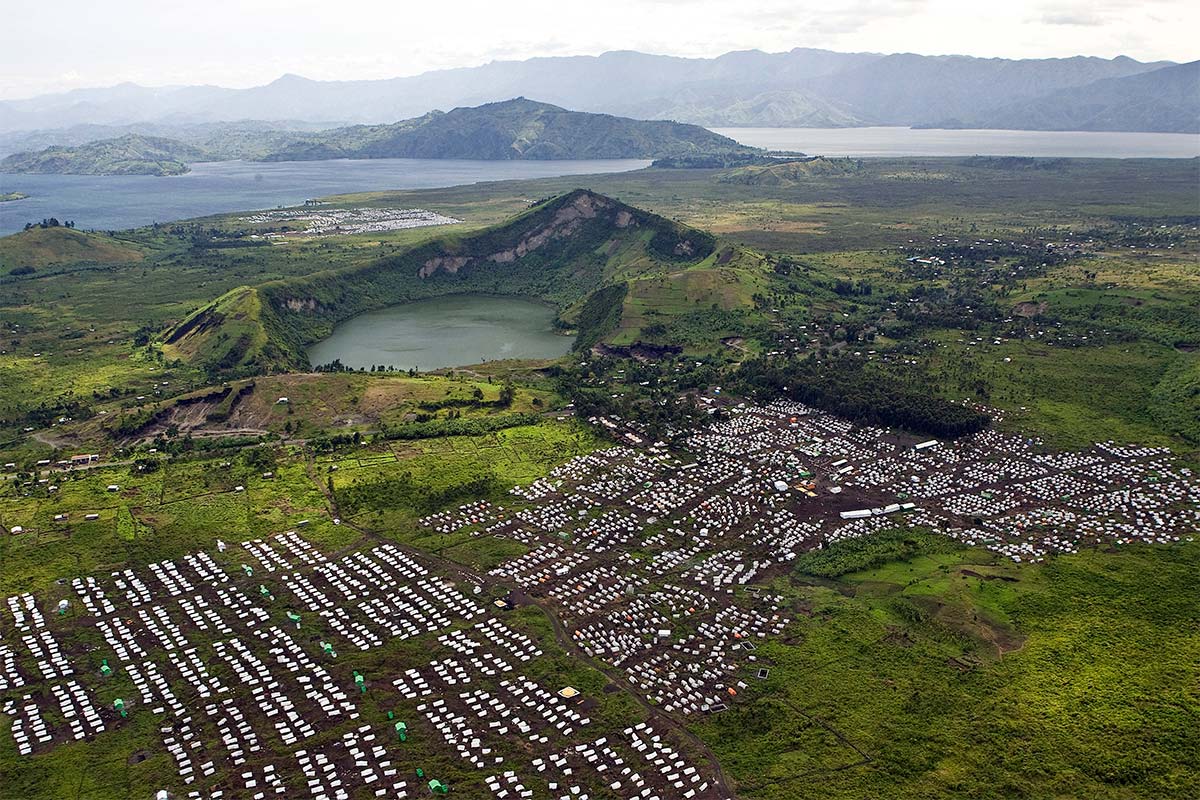 Displaced persons camps in Rwanda
The ICC's long-term and international prosecutions could not adequately address human rights concerns in regional and country contexts. Strengthening countries' internal accountability to improve protections with the backing of those international organizations and norms also emerged as a key strategy. We supported a range of human rights efforts and formation of human rights commissions and courts, especially focusing on advancing transitional justice policies and practices on the continental, regional, and local levels in select countries. Regional and continental efforts focused on creating the norms and infrastructures to seek justice, hold violators accountable, and support victims of human rights abuse. Grantees in Mexico, Nigeria, and Russia took advantage of international norms and courts to hold states accountable with home-grown justice movements.
Transitional Justice in Africa
We supported local transitional justice work in East Africa, including specific efforts in Uganda, the Democratic Republic of Congo, Sudan, and Kenya. Often international efforts to support justice after mass atrocities relied too heavily on norms from the West and on redistributive ideas of justice rather than accountability, reparations, and communal reconciliation. We supported country and regional efforts and policies to address Africa-led transitional justice efforts through the African Union and the African Commission for Human and People's Rights. Through these partnerships, we supported the development of a first-of-its-kind policy: the African Union Transitional Justice Policy, and the Study on Transitional Justice and Human and People's Rights in Africa.
As we began winding down our Human Rights program, we established The Africa Transitional Justice Legacy Fund (ATJLF) in partnership with a private U.S. Foundation, to support the policy's implementation and other transitional justice efforts in West Africa. The fund supports the building of expertise and locally-driven efforts in Northeastern Nigeria, Gambia, Liberia, Sierra-Leone, Cote D'Ivoire, Mali, and Guinea to create enduring justice. The work of this legacy fund continues.
Investing in Human Rights from our Country Offices
We developed Human Rights programs in three countries where we had a strong presence and could take advantage of transitions that signaled opportunities for progress: Mexico, Nigeria, and Russia.
Mexico
---
In 2000, for the first time in over 70 years, Mexicans voted in a president from an opposition party, creating greater opportunities for democracy in the country. With an office in Mexico since 1984, this opening was an invitation to expand our Human Rights program to Mexico. We supported efforts around the drafting of the first National Human Rights Plan in 2001. In the early 2000s, we supported efforts to bring transparency and accountability to Mexico's ombuds system.
Mexico Human Rights grantmaking evolved from supporting broad efforts in its early years to exercising greater focus as the program matured. In 2008 Mexico reformed its criminal justice system from a presumption of guilt to a presumption of innocence, and we reoriented our resources toward strengthening the system, which held great promise for more expedient, transparent, and just trials.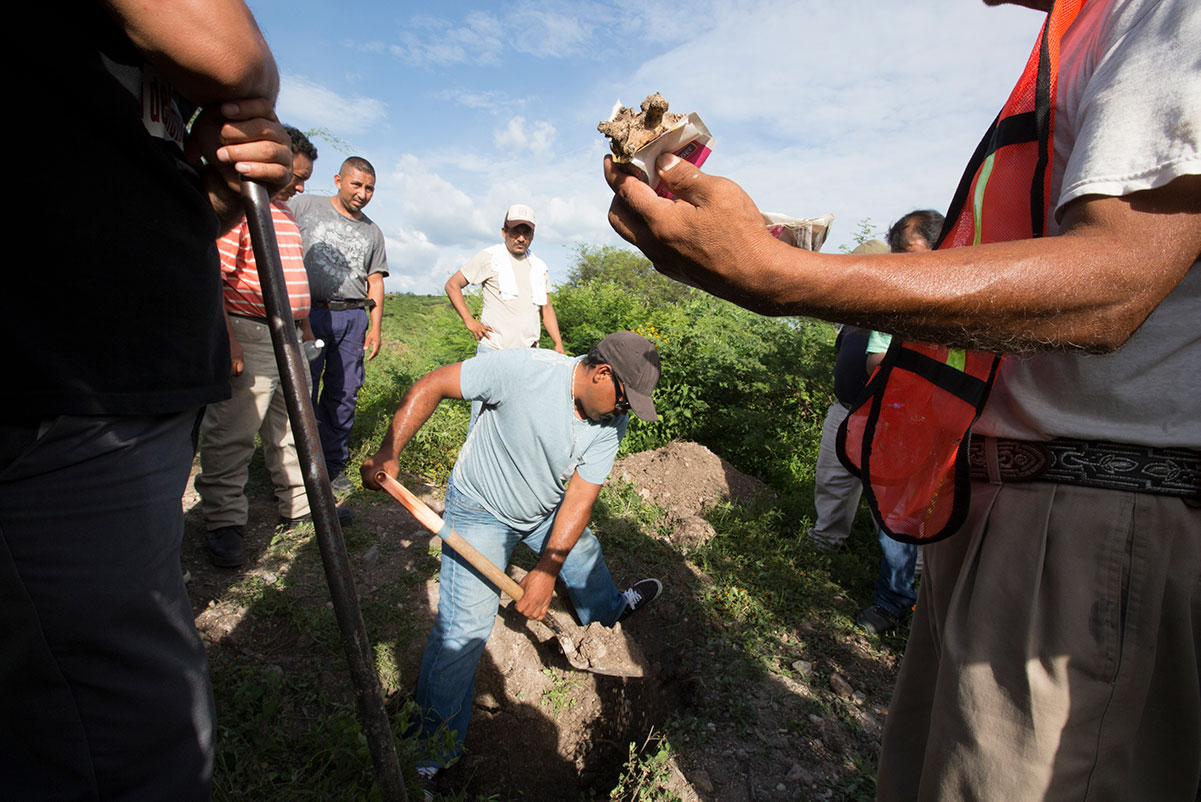 A volunteer citizen police member holds up a bone fragment found during a dig for human remains on the outskirts of Iguala, Mexico.
This approach grew to support efforts to promote accountability and improve investigations for human rights cases. As our support for criminal justice reform advanced, violence spurred by government efforts to quash drug-related crime began to spiral out of control: over 70,000 people were forcibly disappeared between 2006 and 2020. The 2017 Law on Disappearances, created with the input of organizations and families, offered some respite. Efforts to safeguard the promise for future truth and justice for victims and their families continue.
From 2017-2019, the process of redesigning the country's federal and state Attorney General's offices became a central concern of civil society organizations working for rule of law and human rights. In conjunction with a coalition of human rights organizations, we designed a short-term grantmaking strategy from 2017-2019 to support efforts that underscored the urgent need for autonomy in federal investigations and establish a new, politically independent National Prosecutor's Office.
Nigeria
---
Nigeria returned to democratic rule in 1999 after 15 years of military regime. When we opened an office in Nigeria in 1994, the Country Agreement restricted grantmaking to only Population and Reproductive Health activities. However, the Foundation contributed to the process of democratization through intermediary organizations based outside of Nigeria. The end of military rule in May 1999, however, marked the beginning of direct support for human rights work. The human rights program evolved from a human security perspective under which we conceived an integrated Niger Delta Initiative to include promotion of conservation and sustainable development as well as human rights.
A revamped human rights program aimed to strengthen the national legal and criminal justice architecture through reform of national laws and to promote police reform and address police abuse of human rights. Early work supported anchor institutions advocating for policy change to improve legal and justice institutions and organizations bridging civil society and government.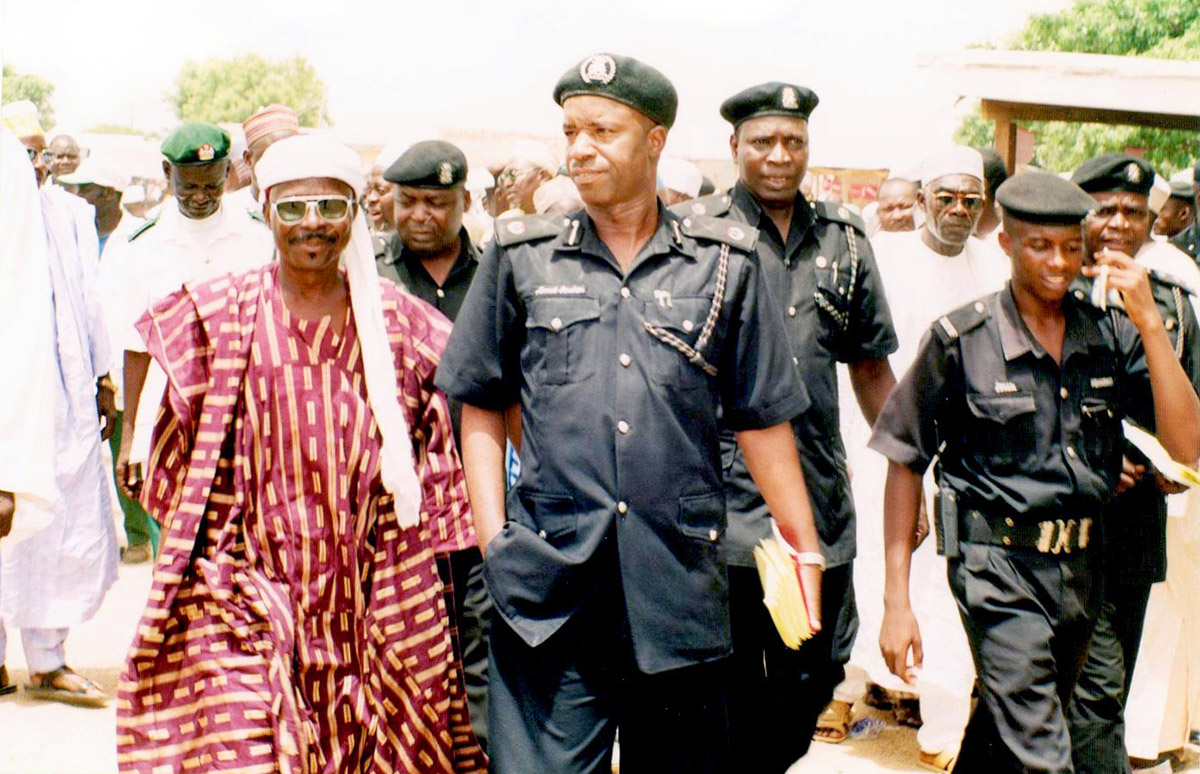 Grantee CLEEN Foundation works to increase police accountability
We also supported work to domesticate international treaty obligations and commit to international justice mechanisms. Grantees worked to reduce impunity and promote accountability for human rights violations, including that of women in religious and customary contexts. Grantees combined national-level work with activities in few focal states. Also, we supported governmental organizations such as the National Human Rights Commission and the Independent National Electoral Commission through an intermediary organization.
Beginning in 2015, as the Foundation narrowed its focus to a small number of Big Bets and Enduring Commitments, the Human Rights work partially seeded the On Nigeria Big Bet, which aims to combat corruption and promote accountability. Elements of our Human Rights program in Nigeria informed the strategies for reducing corruption, especially the criminal justice and transparency and accountability efforts. Some of the grantees of the Human Rights program have successfully transited to the new program.
Russia
---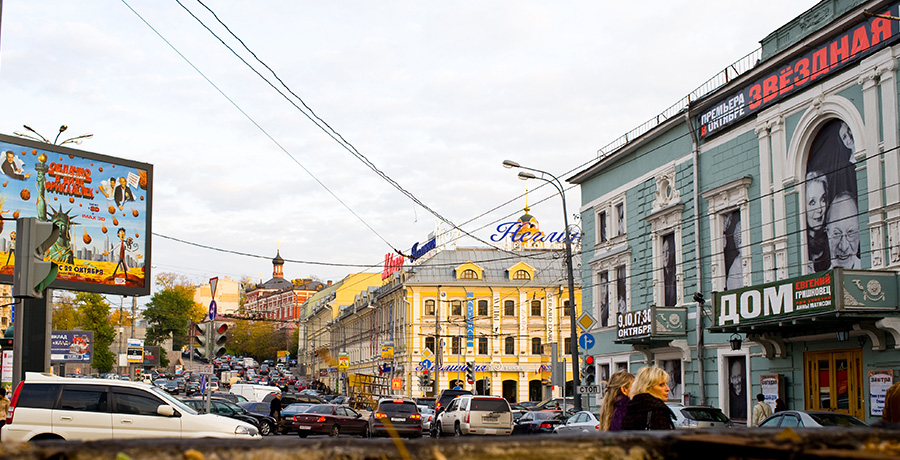 We supported work in Russia, with an office in Moscow from 1992 to 2015. Early on, the Foundation supported human rights work in Russia that focused on the protection of ethnic minorities and women's rights. After the fall of the Soviet Union, women were seen as especially vulnerable, given the collapse of social safety nets, their disproportionate level of unemployment, and lack of gender equality throughout the former Soviet Union. Free expression and accountability through a fair justice system and transparent political institutions were essential pillars of the work.
Thereafter, three key thematic areas emerged: strengthening the regional human rights ombuds institutions, combating police abuse, and facilitating access to the European Court of Human Rights. We sought to support work beyond Moscow and St. Petersburg, reaching out to civil society groups in 10 of Russia's most populated regions. We also provided resources for grantee efforts to disseminate human rights information in the media.
Grantees worked to build civil society infrastructure and establish internal mechanisms for accountability as well as to support international treaties for human rights. Russia created expert councils for accountability as part of a ratification process for the Rome Statute as part of its support for the International Criminal Court, but ultimately withdrew in 2016. Despite some gains, including policy reform for policing and stronger civil society and tacit support for the European Court of Human Rights, the country's political atmosphere made progress difficult.
Our Work's Legacy
The program helped build and support a growing field and international infrastructure for human rights. Final grantmaking under the Human Rights program focuses on time-limited opportunities for important progress in legacy areas. In Africa, through the Africa Transitional Justice Legacy Fund, we support a range of efforts to advance transitional justice policies and practices at the continental, regional, and local levels in select countries. We also supported a final set of grants to strengthen the human rights field's effectiveness in using new and emerging technologies. Final grantmaking in Mexico contributed to efforts to safeguard the values of autonomy, impartiality, transparency, accountability, and effectiveness in the creation of the new National Prosecutor's Office. The Foundation's office in Mexico closed at the end of 2020, but a key legacy investment in Acentó, Accion Local will provide support to ongoing human rights efforts at the state level.