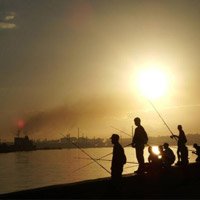 The John D. and Catherine T. MacArthur Foundation supports creative people and effective institutions committed to building a more just, verdant, and peaceful world. In addition to selecting the MacArthur Fellows, the Foundation works to defend human rights, advance global conservation and security, make cities better places, and understand how technology is affecting children and society.
MacArthur is one of the nation's largest independent foundations. Through the support it provides, the Foundation fosters the development of knowledge, nurtures individual creativity, strengthens institutions, helps improve public policy, and provides information to the public, primarily through support for public interest media.
The Foundation makes grants and loans through four programs.
International Programs focus on international issues, including human rights and international justice, peace and security, conservation and sustainable development, girls' secondary education in developing countries, migration, and population and reproductive health. MacArthur grantees work in about 50 countries; the Foundation has offices in India, Mexico, and Nigeria.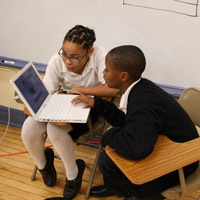 U.S. Programs address issues in the United States, including community and economic development; housing, with a focus on the preservation of affordable rental housing; juvenile justice reform; education, with a focus on digital media and learning; and policy research and analysis on issues such as the implications of an aging society, America's fiscal future, and the use of economic analysis in policy making.
Media, Culture, and Special Initiatives support public interest journalism, including analytical and investigative news reporting and documentary films; awards grants to over 300 theaters, museums, and music organizations in Chicago; conducts work to strengthen American democracy; and makes "discovery grants" to advance innovative approaches to important social problems in many fields.
The MacArthur Fellows Program awards unrestricted $625,000 fellowships to talented individuals who have shown extraordinary originality and dedication in their creative pursuits and a marked capacity for self-direction.
To learn more about the MacArthur Foundation read our FAQs, view our annual report, or visit our interactive timeline of the Foundation's history.
---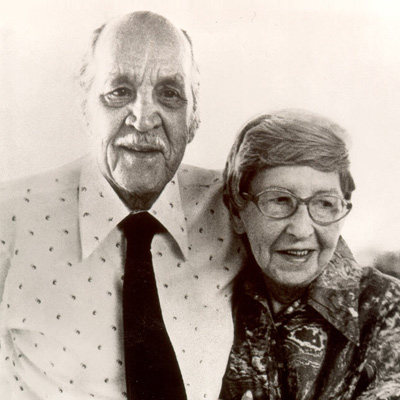 John D. MacArthur (1897-1978) developed and owned Bankers Life and Casualty Company and other businesses, as well as considerable property in Florida and New York. His wife Catherine (1909-1981) held positions in many of these companies and served as a director of the Foundation.
At a Glance
Total Assets: $6.47 billion as of December 31, 2014
Grantmaking 2014
Grants authorized: $203.5 million
Grant requests: about 5,200
Number of grants: 521
Range of grants: $10,000 to $4.7 million
Range of operations: U.S. and about 50 countries worldwide
U.S. Programs: $83.2million
International Programs: $73.2 million
Media, Culture & Special Initiatives: $39.6 million
MacArthur Fellows Program: $12.2million
Cross-Foundation Programs: $13.6 million
Program-Related Investments: $11.6 million
Foundation Staff
United States: 158
Overseas: 27