2019 Program Budgets
---
Program budgets are approved by the Foundation's Board of Directors. Working pursuant to these budgets, the Foundation approves grants and impact investments and makes expenditures during the year. We share these budgets so you can better understand the Foundation's priorities.
Budget by Program*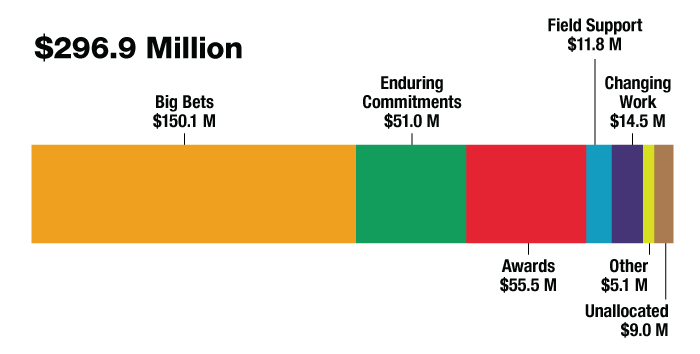 *In addition to grants, $19.6 million was authorized for impact investments.
Striving toward transformative change in areas of profound concern, Big Bets are an all-in, timely commitment of talent, resources, time, and reputation toward real change that matters for many people.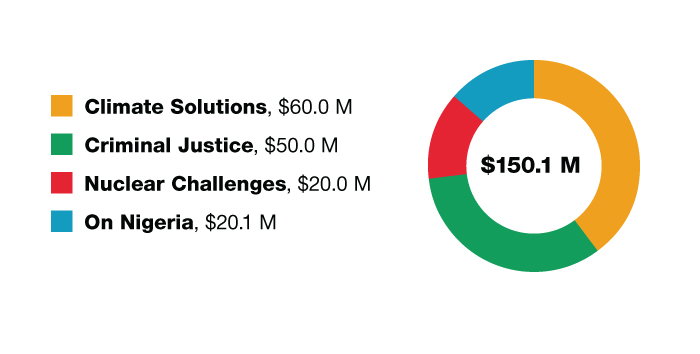 Areas of work in which we have long-standing, deep engagement.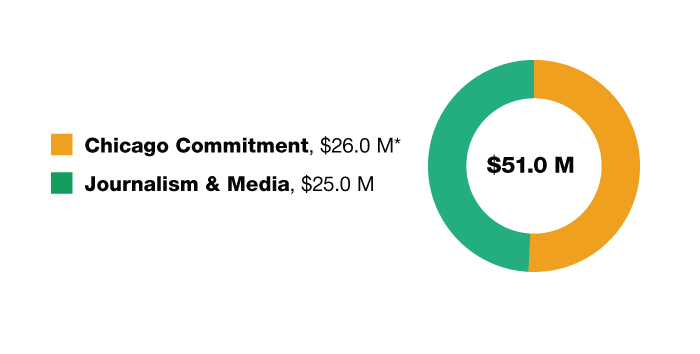 *Additional Details on Chicago Grantmaking
Chicago Commitment does not represent all resources made available to Chicago organizations or benefiting the city and its residents. Such awards were made through other programs, such as Climate Solutions, Criminal Justice, Journalism & Media, Nuclear Challenges, Impact Investments, and the MacArthur Fellows Program.
Awards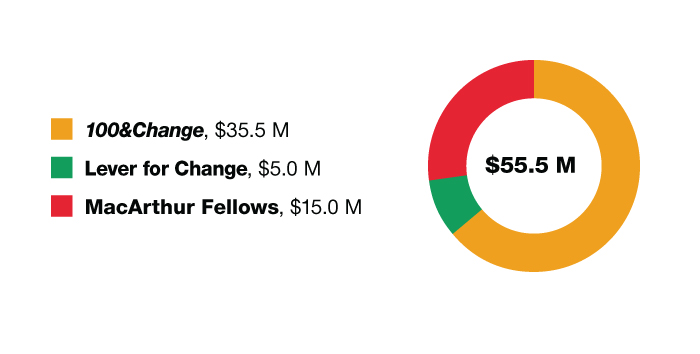 *Payment of grants to the 100&Change $100 million award recipient and finalists began in 2018.
Field Support
Changing Work
Areas of work that are ending.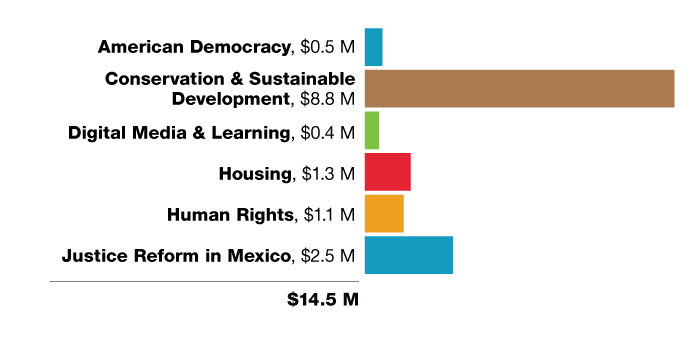 Updated March 2020