Financial Overview
Over our 40-year history, MacArthur has awarded more than $7.1 billion to nearly 10,000 effective organizations and creative individuals in 116 countries and all 50 U.S. states, Puerto Rico and the U.S. Virgin Islands.
In 2018, the Foundation paid out $328.5 million in grants and impact investments to organizations and individuals in the United States and around the world. Actual cash paid out varies from year to year and will differ from the amounts budgeted because of the timing of the payment of grants, including large grants and those involving multiyear funding. MacArthur's charitable administrative expenses totaled $49 million in 2018, about 13.2 percent of total charitable expenses.
0
$50M
$100M
$150M
$200M
$250M
$300M
2018
2017
2016
2015
2014
2013
2012
2011
2010
2009
2008
2007
2006
2005
2004
2003
2002
2001
2000
1999
1998
1997
1996
1995
1994
1993
1992
1991
1990
1989
1988
1987
1986
1985
1984
1983
1982
1981
1980
1979
1978
2018 Program Budgets
---
Program budgets are approved by the Foundation Board of Directors. Working pursuant to these budgets, the Foundation approves grants and impact investments and makes expenditures during the year. We share these budgets so that you can better understand the Foundation's priorities.
Budget by Program*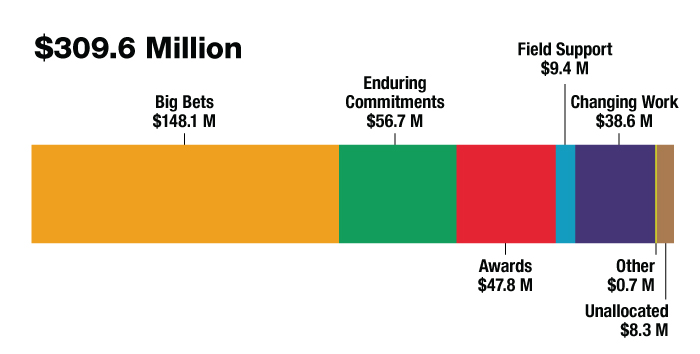 *In addition to grants, $28.8 million was authorized for impact investments.
Striving toward transformative change in areas of profound concern, Big Bets are an all-in, timely commitment of talent, resources, time, and reputation toward real change that matters for many people.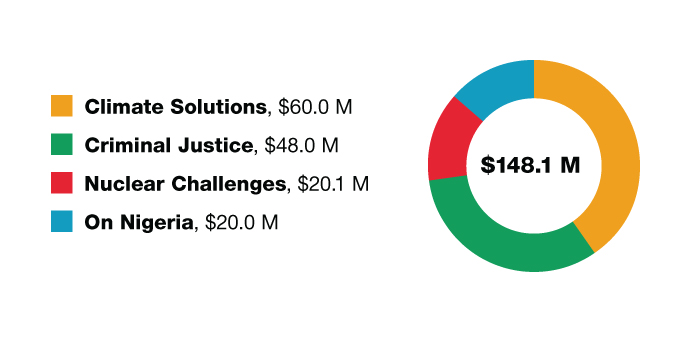 Areas of work in which we have long-standing, deep engagement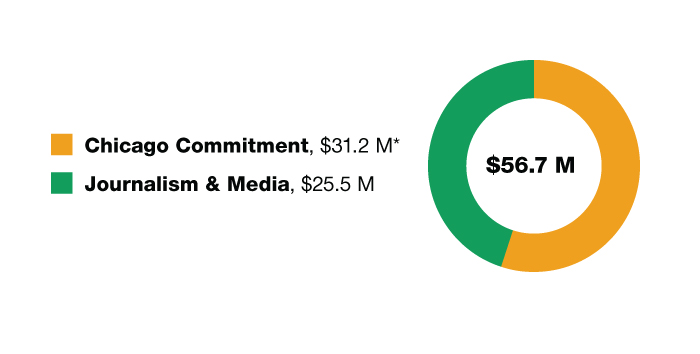 *Additonal Details on Chicago Grantmaking
Chicago Commitment does not represent all resources made available to Chicago organizations or benefiting the city and its residents. Such awards were made through other programs, including Cities; Climate Solutions; Criminal Justice; Journalism & Media; Migration; Nuclear Challenges; Impact Investments; and the MacArthur Fellows Program.
Awards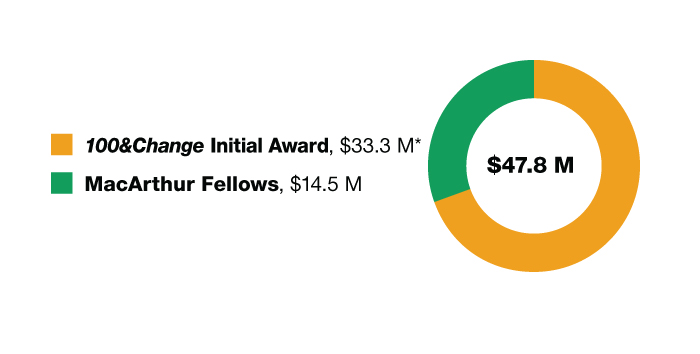 *Payment of grants to the 100&Change $100 million award recipient and finalists began in 2018.
Field Support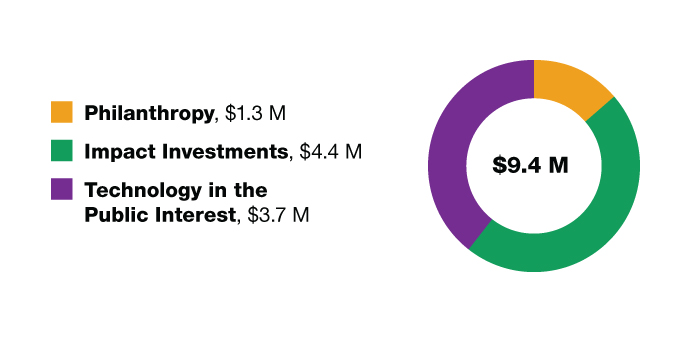 Changing Work
Areas of work that are ending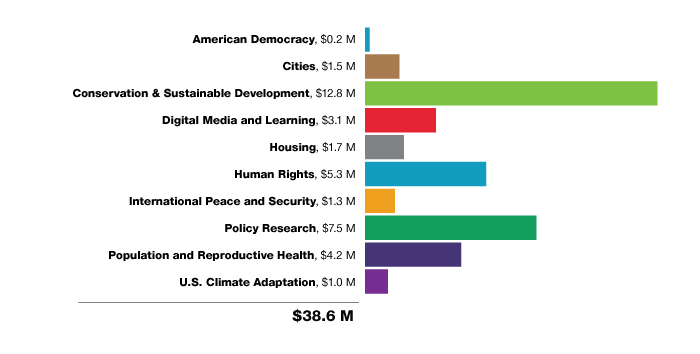 Updated May 2019