Problem
Every year, millions suffer and die from conditions we know how to treat and cure because the right knowledge does not exist in the right place at the right time. Studies have shown that it takes on average 17 years for new medical knowledge to be integrated into patient care. This keeps people and communities from achieving their highest health, social, and economic potential. Equipping local communities with the right knowledge and support will improve access to quality healthcare and save many lives.
Our Solution
Project ECHO offers a low-cost, scalable solution that increases the capacity of health workers in underserved communities to provide best-practice care to their patients. The ECHO model uses videoconference technology and enabling software to connect providers in underserved communities ("spokes") with teams of specialists at regional and national medical centers (the "hub") for long-term telementoring, collaboration, and case-based learning on urgent health topics and conditions. The Project ECHO team trains and supports hub partners around the world on how to use the ECHO model for priority health challenges. ECHO partners in 40 countries operate more than 860 ECHO networks, which have trained over 100,000 health workers. Our solution has three components:
Create and expand regional teams to bring just-in-time virtual training and telementoring to millions of healthcare workers on the frontlines of patient care in Africa and India.
Create a vibrant digital platform enabling isolated providers to participate in ECHO programs easily and quickly and develop their networks and skills.
Expand our ability to understand and continuously improve how ongoing telementoring effects change and empowerment at the local level.
Project ECHO will train and mentor one million local health workers, each with the potential to provide better care to hundreds of patients in their communities. In aggregate, this work will touch one billion lives, improving health and enabling people all over the world to reach their full human potential.
What's Changed
The team made the following changes to its proposal since it was first submitted in August of 2019, informed by additional research, project development, and authentic engagement with communities of interest—defined as beneficiaries, those who might suffer harm, other funders, and competitors.
Support partners in Africa and India for rapid response to the direct and indirect impacts of COVID-19, prepare a global vaccine workforce, and foster pandemic resilience and recovery.
Expand our partner network to provide better essential health services, eradicate common killers like tuberculosis and hepatitis C, and respond to future pandemics.
Sustain our partners long-term by building evidence for ECHO's impact in Africa and India and by engaging advocates and policymakers to catalyze governments' support of their ECHO programs.
Create a self-sustaining partner network with capacity to improve the health of 300 million people now and build stronger health systems for the future.
About Our Team
The Project ECHO team includes more than 100 subject matter experts and organizational leaders committed to sharing knowledge and inspiring change by providing training and technical assistance/support to global partners. Our seven core values—service to the underserved, demonopolizing knowledge, excellence and accountability, teamwork, trust and respect, innovation and learning, and joy of work—inform our work with each other and with our partners.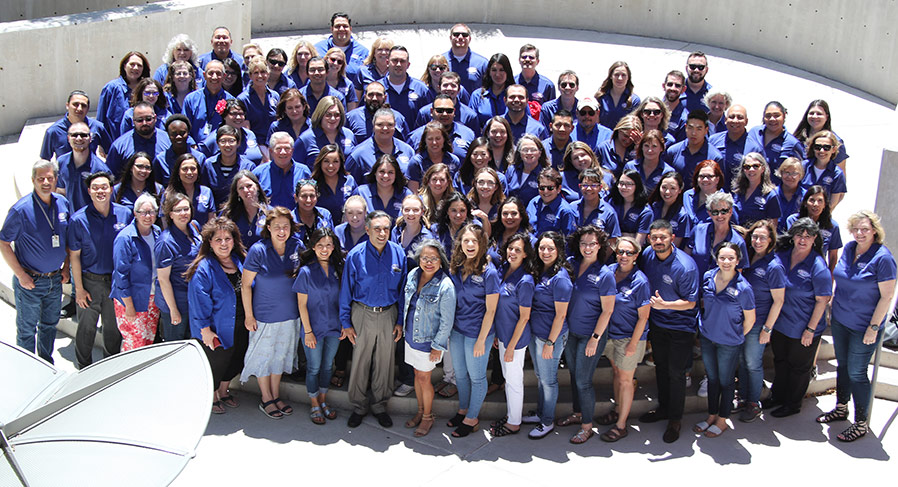 Team Leads
---
Sanjeev Arora, Founder and Director
Matt Bouchonville, MD, Associate Director
Elizabeth Clewett, PhD MBA, Chief of Staff
Nancy Hood, Director of Research and Evaluation
Ben Cloutier, Director of Communications and Marketing
Kyky Knowles, BA, Director of Replication
Justyna La Pay, BSc, Chief Technology Officer
Jennifer Snead, PhD, Strategic Support Manager
Bruce Baird Struminger, MD, MA, Senior Associate Director
Karla Thornton, MD, MPH, Senior Associate Director
Project contact
---
Elizabeth Clewett, Chief of Staff, Project ECHO, (412) 512-5440
More Information
Project ECHO's project website ›
Related Reading
---
"Innovative COVID-19 Programs to Rapidly Serve New Mexico: Project ECHO"
Joanna Katzman et al, Public Health Reports
"Outcomes of treatment for hepatitis C virus infection by primary care providers"
Sanjeev Arora, et al, New England Journal of Medicine
"Partnering urban academic medical centers and rural primary care clinicians to provide complex chronic disease care"
Sanjeev Arora, et al, Health Affairs
Social Media
---
Twitter: @ProjectECHO
Facebook: @UNMProjectECHO
YouTube: Project ECHO
Finalists Live Presentation
Scott Simon, Host of NPR's Weekend Edition, Award-winning Journalist, and Author leads a conversation with Community Solutions and Project ECHO.