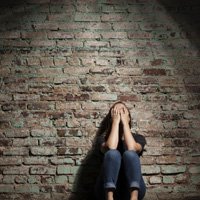 The Substance Abuse and Mental Health Services Administration (SAMHSA) and MacArthur announce that Georgia, Indiana, Massachusetts, and Tennessee have been selected to participate in the Improving Diversion Polices and Programs for Justice-Involved Youth with Behavioral Health Disorders: An Integrated Policy Academy-Action Network Initiative.
The presence of behavioral health disorders in youth creates unique challenges for the juvenile justice system at both the policy and program levels. To achieve positive outcomes for these youth, juvenile justice, behavioral health, and other relevant systems must increase collaboration, continuity of care, and access to integrated, evidence-based, or promising-practice screening and treatment models. This renewed commitment between SAMHSA and the MacArthur Foundation will facilitate implementation of innovative strategies for probation-intake diversion and improved outcomes for justice-involved youth with behavioral health disorders.
"This innovative public-private collaboration will help promote strategies to ensure that fewer at-risk youth get detained in a juvenile justice system that is very often unable to address underlying behavioral health problems," said SAMHSA Administrator Pamela S. Hyde. "This initiative focuses on getting these youth to community-based behavioral health services that can actually turn their lives around for the better."
This Policy Academy-Action Network Initiative integrates two models:
Using SAMHSA's Policy Academy mechanism, state leadership teams will convene to learn about effective interventions and the latest research.
The Foundation's Models for Change Action Network strategy will support and link these state leadership teams to work collaboratively on similar innovations in policy and practice.
Throughout the duration of this initiative, participating states will receive technical assistance to guide the establishment of models and strategies for diverting youth with behavioral health disorders as early as possible from the juvenile justice system to appropriate community-based behavioral health services.
"Through the integration of SAMHSA's and MacArthur's demonstrated strategies for effective training and technical assistance, we will promote broader diffusion and new adaptations of best practices in systems reform," said Laurie Garduque, MacArthur's Director of Justice Reform. "More effective diversion policies and programs will improve public safety, save taxpayer money, and yield better youth and family outcomes. The states selected will have access to leading experts in the field and the latest research and information on front-end diversion policies and programs for youth with varying health needs."
This project is coordinated by the National Center for Mental Health and Juvenile Justice at Policy Research Associates, Inc. and the Technical Assistance Collaborative, Inc. For more information, please contact Karli Keator at 866-962-6455.