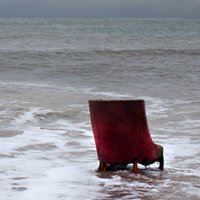 MacArthur, a supporter of independently produced film and video for more than three decades, today announced 15 grants totaling more than $2 million for documentary film projects.
The documentaries address a range of important issues, including the public health perils of digital devices, the work of citizen journalists in Liberia, the safety of America's nuclear weapons and nuclear power industry, and the ways in which the U.S. criminal justice system handles the shooting deaths of unarmed black youth.
"Documentaries play an increasingly important role in informing the American public," said Elspeth Revere, MacArthur's Vice President of Media, Culture, and Special Initiatives. "This year's films examine serious, timely issues all over the world in creative, engaging ways."
The Foundation received nearly 400 proposals in response to its most recent open call for independent documentary film proposals.
"We are always impressed by the creative energy, considered approach, and commitment to illuminating important issues that filmmakers demonstrate during our call for proposals," said Kathy Im, Director of Media, Culture, and Special Initiatives at MacArthur.
The following 15 documentary film projects were chosen for support:
3 1/2 Minutes, which examines the 2012 shooting death of Jordan Davis in Jacksonville, Florida and the state's Stand Your Ground laws, directed by Marc Silver, Jordan Davis Movie, LLC ($300,000)
Ask the Sexpert, about a longtime sex advice columnist who gains popularity against the backdrop of a ban on comprehensive sex-education in schools in several Indian states, directed by Vaishali Sinha, Coast to Coast Films, LLC ($50,000)
Command and Control, about the safety of America's nuclear weapons arsenal based on journalist Eric Schlosser's book, directed by Robert Kenner, WGBH Educational Foundation ($200,000)
Count Me In, about the participatory budgeting process in Chicago, directed by Ines Sommer, WTTW ($150,000)
Death by Design, about the environmental and public health consequences of digital devices, directed by Sue Williams, Ambrica Productions ($150,000)
Indian Point, about the safety of the nuclear power industry in the United States, directed by Ivy Meeropol, Indian Point Film, LLC ($150,000)
Logs of War, about a network of citizen journalists in Liberia working to document illegal resource extraction and public health issues, directed by Anjali Nayar and Hawa Essuman, Gabriel Films ($200,000)
Mudflow, about the social and political impacts of an environmental disaster caused by natural gas drilling in Indonesia, directed by Cynthia Wade and Sasha Friedlander, Cynthia Wade Productions ($200,000)
Night School, about four adults in Indianapolis working to earn a high school diploma and technical certification, directed by Andrew Cohn, Medora Films, LLC ($50,000)
Now Playing, a multi-part series about the importance of play to human and socialdevelopment, directed by Gwen Gordon, Spine Films ($50,000)
On the Outside: The Year After Prison, a multimedia documentary that follows 15 people as they rebuild their lives after being released from prison, directed by Matthew O'Neill, Downtown Community Television Center & Purple States TV ($100,000)
Road to Home, about the difficulties faced by homeless LGBT youth in New York City, directed by Calvin Skaggs, Lumiere Productions ($150,000)
Sandy Storyline, a participatory documentary that collects and produces stories about the immediate and long-term impacts of Hurricane Sandy, directed by Rachel Falcone and Michael Premo, Storyline, Inc. ($100,000)
Strong Island, about the 1992 shooting death of William Ford Jr., and the devastation of the Ford family when his killer goes unpunished, directed by Yance Ford, Yanceville Films, LLC ($250,000)
Untitled Forensic Anthropology Documentary, about the work of a group of forensic anthropologists in investigating three decades of conflict in Latin America, directed by Bernardo Ruiz, Quiet Pictures ($200,000)
The Foundation's next open call for documentary film proposals will be announced in the spring.