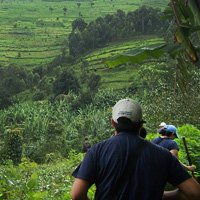 MacArthur today named seven organizations in three countries as recipients of the MacArthur Award for Creative and Effective Institutions. The Award, which recognizes exceptional grantees and helps ensure their long-term sustainability, provides each organization with up to $1 million, depending on the size of its budget.
"From exposing human rights abuses in cyberspace to reducing the influence of money in American politics, the missions of these organizations are diverse," said MacArthur President Robert Gallucci. "They have each demonstrated outsized impact in improving the lives of people and communities. MacArthur hopes these investments will help sustain and expand their reach."
The recipients of the 2014 MacArthur Award for Creative and Effective Institutions are –
Campaign Legal Center – Washington, DC ($750,000) uses legal expertise to reduce the corrosive influence of money in politics.
National Housing Trust – Washington, DC ($1 million) preserves and improves affordable rental housing across America.
NatureServe – Arlington, VA ($1 million) provides the science for effective conservation of our environment.
ProPublica – New York, NY ($1 million) conducts investigative journalism with real impact.
The Citizen Lab – Toronto, Canada ($1 million) pioneers new ways to expose and reduce human rights abuses in cyberspace.
University of Chicago Crime Lab – Chicago, IL ($1 million) uses evidence to reduce crime and violence.
Women's Rights Advancement and Protection Alternative – Abuja, Nigeria ($750,000)
promotes and protects the rights of Nigerian women.
The Award is not only recognition for past leadership and success but also an investment in the organizations' future. Recipients will use their awards to create endowments or innovation funds, increase their capacity, and upgrade technology and physical infrastructure.
For these Awards, the Foundation does not seek or accept nominations. To qualify, organizations must demonstrate exceptional creativity and effectiveness; have reached a critical or strategic point in their development; show strong leadership and stable financial management; have previously received MacArthur support; and engage in work central to one of MacArthur's core programs.
MacArthur has a long history of nurturing emerging organizations institutions – from Human Rights Watch, now the largest U.S.-based human rights organization; to the World Resources Institute, a global environmental think tank; to Creative Commons, which has changed the way we use and think about copyrights.