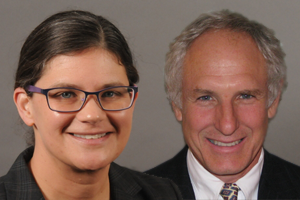 After decades at other institutions, we seized the opportunity to come to our city's only public research university, UMass Boston. We knew its history of tackling urban issues, working alongside the community. It was the best fit for the respective problems we want to solve: the intensification of climate change and inequities in children's academic and social readiness when they start school.
Since joining the faculty, this place has changed us. Our work has taken on a new urgency. If we fail to act when climate change and social equity collide, and address the shortage of quality child care, we fail our most vulnerable: children and families living in disadvantaged communities. Our real-world perspective comes from our students—who are predominantly from these communities—and remind us that these are moral crises.
Last year, when the MacArthur Foundation announced the 100&Change competition, our university leaders challenged us. Their message was clear: this is big and audacious, and we believe in you. Develop your ideas, give it your all, and we'll give you the support to get it done.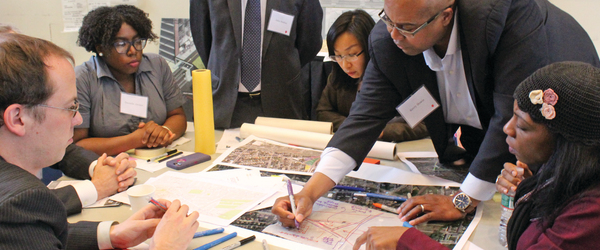 Together with our respective teams, and contributions from numerous colleagues across our campus and our city, we did something that UMass Boston had never done before. We asked for $200 million and change.
Our big ideas are about the future we want for our city and our nation's youngest children.
We believe that Boston can and should simultaneously take on economic and racial injustice and climate change together in an integrated approach. By dramatically expanding an existing network of allies in communities, business, government, and universities, we proposed to create the Boston Climate Justice Accelerator based at our university.
We believe that all children in America should start school ready to succeed, not left behind by disparities in early childhood. Using tools from the innovation sector, we proposed to develop the leadership of child care providers, and create a national Early Educator Entrepreneurial Leadership Corps to transform the quality of early education and care at the local and national levels.
At UMass Boston, we referred to it as "doing the MacArthur," which meant doing things differently. It was the catalyst to think bigger and more boldly about our scope of impact. It pushed us to develop, deepen, refine, and create our proposals collectively, with community partners. It led us to connect with new champions for shared ideas and new ways of thinking from people outside our disciplines. We learned from religious leaders, business executives, public health experts, social venture philanthropists, government officials—and more.
Although we're not 100&Change semi-finalists, we celebrate many positive outcomes. Using the judges' feedback, we're making improvements. We've incorporated our ideas in new funding requests. With our new partners, we're more engaged than ever in climate justice research. We launched a resiliency network coordinating urban adaptation planning in metropolitan Boston. And, we're supporting our graduates in developing their innovations in teaching, quality improvement, and early child care business challenges.
We will continue to expand our networks and our learning as we press ahead. We took the moonshots for climate justice and early childhood education and it changed us.