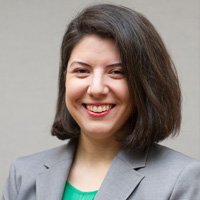 MacArthur has supported nonprofit journalism for much of its 40-year history. During those decades, the media landscape has changed dramatically. But one factor remains constant: the market has never supported the amount of journalism that a healthy democracy needs.
By now, we are surrounded by evidence of what happens when news organizations are maximized for profit: shuttered local newspapers, abandoned digital outlets, a firehose of content that prioritizes entertainment over substance, yawning gaps in coverage and declining trust in "the media" by the American public. The good news is that dozens of nonprofit newsrooms have been established to fill this vacuum at the local, regional, and national levels. They produce accountability, investigative, and explanatory reporting, covering issues that would otherwise be underreported.
At MacArthur, we support umbrella organizations that serve these networks of nonprofit newsrooms, including the Institute for Nonprofit News, but we have not had the bandwidth or capacity to make choices about which local or regional newsrooms to fund when there are so many impactful nonprofit organizations producing high-quality journalism in so many regions of the country.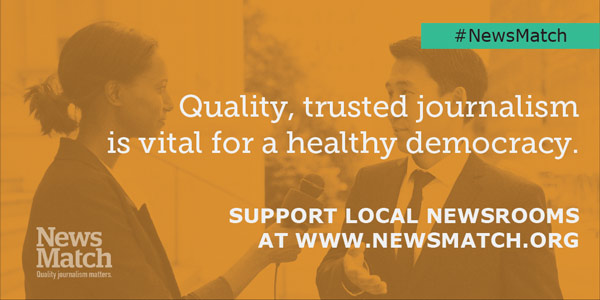 That is why we are proud to commit $1 million to News Match 2017 – an initiative housed at The Miami Foundation that, through the end of the year, matches donations up to $1,000 to more than 100 nonprofit newsrooms across the United States. By supporting News Match, MacArthur and other contributors help support local and state-based nonprofit newsrooms at a scale that we could not manage via individual grants, in a way that amplifies our strategic focus on unrestricted support.
Newsrooms that exist solely to serve the public and hold powerful entities accountable are more important than ever....
Journalism needs philanthropic giving: from foundations and high net worth individuals, but also, crucially, from smaller donations made by community members. These donations allow the news organizations to establish relationships with their communities of readers. This not only helps sustain their operations, but also cultivates an audience that is invested in the health of journalism and has placed a value (whatever they can afford) on its independent production.
Newsrooms that exist solely to serve the public and hold powerful entities accountable are more important than ever at this crucial time for U.S. democracy. We invite you to learn more about the more than 100 nonprofit newsrooms participating in News Match.