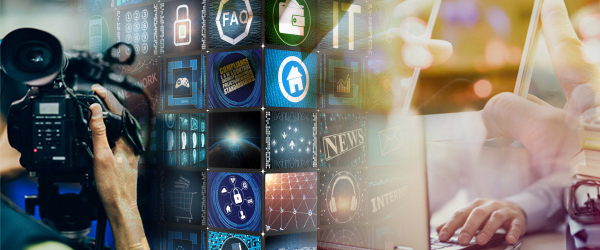 At MacArthur, we believe that a free and independent press is a vital component of a working democracy, providing the information people need to exercise their rights and responsibilities as citizens, shining a light on the actions of institutions and people in power and their impact on the public, and creating a full and accurate record of events. Over the past several months, we have witnessed the powerful impact of some of our independent journalism grantees, who are producing news and content and achieving a level of influence disproportionate to their nonprofit resources and size.
In July, the nonprofit publication Mother Jones published "My Four Months as a Private Prison Guard," which was the culmination of Shane Bauer's four months undercover inside a privately run Louisiana prison, and an additional 14 months of reporting and fact-checking. This story contributed to the U.S. Justice Department's announcement in August that it plans to end its use of private prisons. Earlier in the year, the International Consortium of Investigative Journalists, a project of the nonprofit Center for Public Integrity, released the Panama Papers, a 12-month investigation involving over 300 reporters from 100 media companies analyzing and making sense of 11.5 million financial and legal records held in secret offshore companies. The revelations from the Panama Papers are ongoing and have exposed the corruption and wrongdoing of politicians, public officials, celebrities, and sports stars from around the world.
Free from commercial imperatives, independent media can take its time, go way beneath the surface of headlines, and offer a fuller account and explanation of the big challenges facing our society and world.
In addition to direct impact and accountability, nonprofit journalism has less measurable, but perhaps loftier, goals: to educate the public, to promote critical thinking, self-reflection, and empathy, and to encourage informed decision-making and civic action. Free from commercial imperatives, independent media can take its time, go way beneath the surface of headlines, and offer a fuller account and explanation of the big challenges facing our society and world. This work is often validated by major news outlets who publish the work and policy institutions that use the work with key audiences.
In August, The New York Times Magazine ran a single story, cover to cover, with no ads, with the goal of offering its readers a "clear-eyed, powerful and human explanation of what has gone wrong" in the Middle East. The piece was written by Scott Anderson, who spent 18 months reporting the story. "Fractured Lands," which includes a collection of photos by Paolo Pellegrin and a virtual reality film by Ben Solomon, was paid for in large part by the nonprofit Pulitzer Center on Crisis Reporting, which made it possible for The New York Times to run the story without ads. Also in August, the United Nations held a global World Humanitarian Day event and featured the PBS FRONTLINE documentary, "Children of Syria," to explain to its worldwide audience the impact that continuing conflict in Syria has on the families who must leave their homes. "Children of Syria" is the work of Marcel Mettelsiefen who followed Hala Kamil and her four children for two years, capturing their life in war-torn Aleppo, the difficult decision to leave their homeland and relatives, their temporary life in a refugee camp, and their ultimate resettlement in Germany.
Increasingly, and for some time now, reporting that takes four months, 12 months, or two years is unthinkable for most commercial news organizations, and so nonprofit newsrooms and organizations have been filling this gap, with philanthropic support. But there are new challenges threatening these types of investigative and international reporting and reporters: legal intimidation and lawsuits that inhibit access to information, data, and sources; digital privacy and security breaches that jeopardize or derail reporting; and physical risks and personal threats faced by reporters in conflict areas.
Therefore, a new priority at MacArthur is protecting the First Amendment rights of reporters and online civic media activists, and reducing the safety and security risks faced by journalists working in dangerous places. In the coming months, we will be partnering with organizations that provide legal training, advice, and representation for freelance journalists, and groups that offer preventive, protective, and emergency supports to journalists reporting from hostile situations.
The Foundation's enduring commitment to independent journalism and media continues to be strong but also fluid. While maintaining a timeless commitment to high quality reporting and storytelling, we are no less committed to understanding and addressing the changing and urgent needs of the field.