We designed a selection process that is fair, open, and transparent and issued an open call for proposals that articulate both a problem and its solution. Once the application period closes, MacArthur staff work to review each 100&Change submission to ensure it meets the requirements and rules before advancing to the next stage. Our evaluation panel of external judges reviews and scores submissions and MacArthur's Board of Directors selects up to ten semi-finalists. Over the next several months, the semi-finalists work with an expert team to strengthen their proposals and show authentic engagement with communities of interest before submitting revised project plans.
View the graphic below for details on the 100&Change competition cycle which repeats every three years.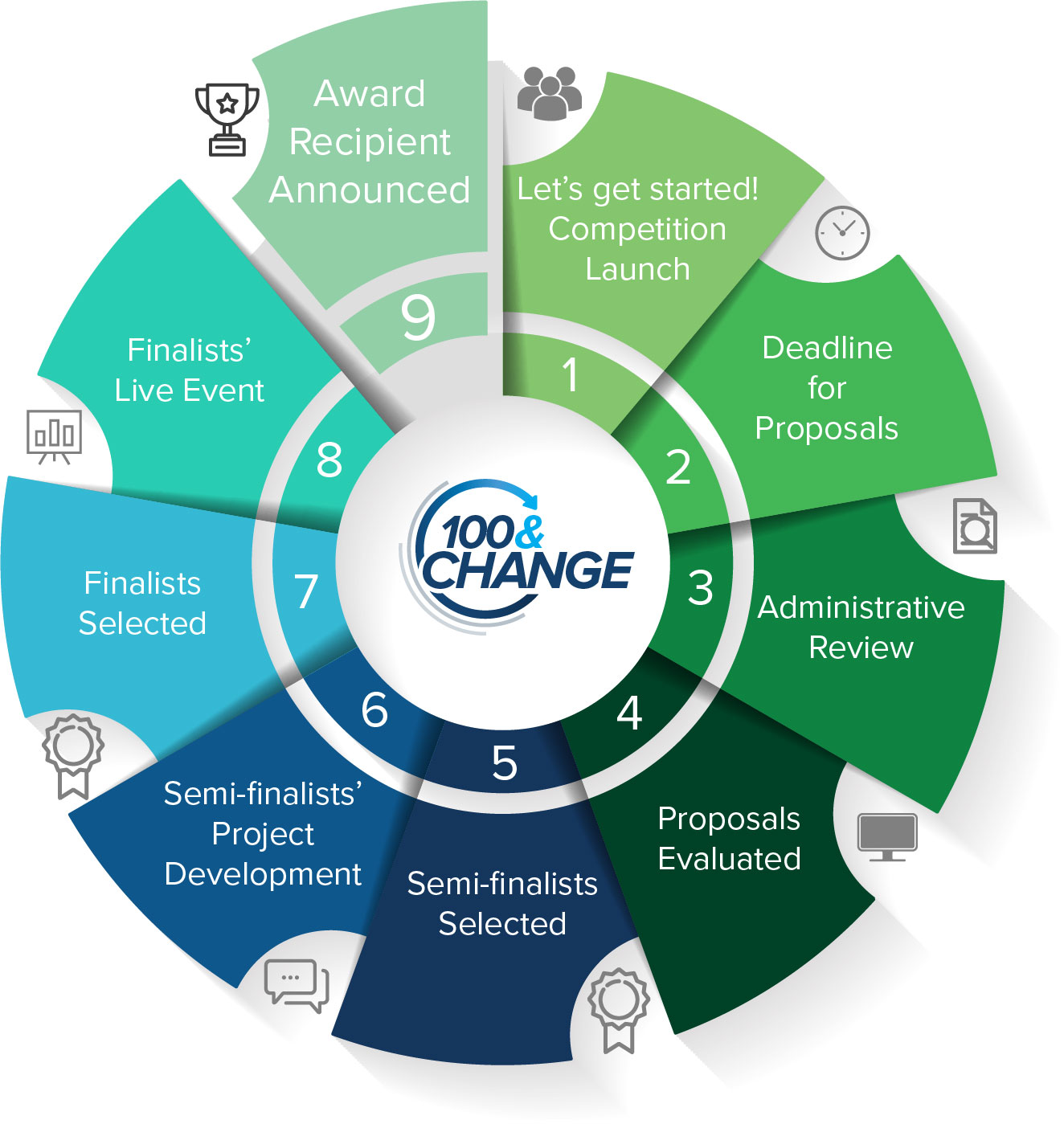 Stay Informed
Sign up to receive announcements for the 100&Change competition.