It is becoming increasingly difficult for low- and moderate-income families to find quality, affordable rental housing in America. More than half of all Americans now pay more than 30 percent of their income for a place to live. Millions more pay as much as half of their earnings on rent. Organizations working to preserve and improve affordable rental housing must be creative to succeed in their mission.
The National Housing Trust plays a unique role as both policy advocate and developer, focused on preserving affordable rental housing. It works to ensure that privately owned rental housing remains part of the nation's affordable housing stock and is sustainable over time.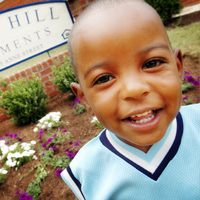 The Trust accomplishes its mission by both "thinking and doing." Unlike other organizations that focus exclusively on housing policy, the Trust also finances and develops affordable housing. So far, the Trust has acquired, renovated, and preserved more than 25,000 affordable rental homes throughout 41 states and the District of Columbia, thereby leveraging more than $1 billion in project financing.
This practical experience gained from the Trust's development work informs its federal, state, and local policy initiatives, making its policy actions more meaningful and practical to Congress and state housing finance agencies. In turn, the Trust's policy work helps ensure that real estate professionals continue to benefit from improved coordination of funding sources to support housing preservation transactions.
The National Housing Trust has significantly changed the way preservation deals get done. In Chicago, for example, The Trust partnered with local nonprofit Mercy Housing Lakefront to preserve 200 affordable rental homes. To complete the complicated transaction, National Housing Trust used its strong relationship with U.S. Housing and Urban Development (HUD) to develop an innovative finance solution that has since created a new means for affordable housing developers to engage with HUD on similar deals.
Recently, the National Housing Trust has become a leader in "green preservation," advocating for energy efficiency retrofitting of affordable housing throughout the United States. In leading a state-by-state campaign, it is convincing private utilities to provide funds to affordable housing developers to retrofit existing homes.
The National Housing Trust will use its $1 million MacArthur Award for Creative and Effective Institutions to create an innovation fund, allowing it to invest in new business ventures that will generate additional revenue to support their policy work.