Working at MacArthur
The Foundation is a fast-paced and intellectually stimulating workplace, rich with opportunities to learn, grow and make a contribution to important, meaningful work. In pursuit of a world that is more just, verdant, and peaceful, the Foundation strives to be an exceptional place to work, guided by a number of simple principles regarding how we approach our work, how we partner with others, and how we contribute to, shape, and improve our shared work environment. These include respect, integrity, creativity, collaboration, learning, opportunity, and diversity.
Diversity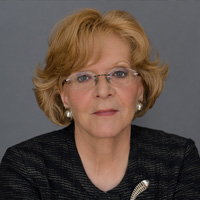 "The Foundation welcomes and actively seeks a diverse staff. We benefit as individuals and the work is better because of our staff's diverse backgrounds, viewpoints, and experiences. I value diversity at all levels of the Foundation, and am committed to continually challenging us to reflect this value in our actions."
— Julia Stasch, President
About the composition of MacArthur's U.S. staff and Board ›
Current Opportunities
We welcome your interest in the John D. and Catherine T. MacArthur Foundation. We have an automated job application system so that we can better process applications and respond to applicants. This online process is designed to accept information from individual candidates only, and should not be used by recruiting agencies or those who wish to recommend others for a position at the Foundation.
All Employment Opportunities ›
In addition, you may view our employment resources for the nonprofit and philanthropic sector.