Back to Impact Investments
Impact Investments
Our Goal
Supporting the field of impact investing and unlocking capital globally to build a more just, inclusive, and resilient world.
Impact investing is a powerful catalyst for global progress. Rising interest from investors is fueling its growth, but difficulty accessing capital continues to hold back enterprises working to advance social and environmental goals. Worldwide, there is a multi-trillion dollar global capital shortfall, according to the United Nations, dampening progress on poverty, global health, climate change, inequality, and other problems outlined in the UN's Sustainable Development Goals.
Since 1983, MacArthur has provided more than $625 million in impact investments. These investments have taken the form of below-market loans, equity, guarantees, and other financial instruments.
We prioritize the following attributes in our impact investments:
Additionality: We make investments that enable action that would not be possible without our support.
Leverage: We use our capital to achieve impact beyond what we could produce on our own.
Innovation: We invest catalytic capital in enterprises and funds that pioneer new products or services, serve new people or places, attract new investors, build market infrastructure, and/or spur useful policy change.
Impact: We seek to expand opportunity, empower and improve quality of life among marginalized communities, and drive social and environmental progress.
For more on our historical investments, read Four Lessons from Four Decades of Impact Investing.
In addition to our impact investments, we provide field-building grants to support a more robust impact investing ecosystem. Grantmaking is intended to strengthen the field and help build the infrastructure necessary for growth and scale.
By providing catalytic capital, we help fuel the growth and impact of mission-driven organizations and innovative enterprises that advance social, economic, and environmental challenges.
More specifically, we look to:
Attract commercial and institutional capital alongside providers of catalytic capital to contribute significant new financing for sustainable development;
Demonstrate the ability of catalytic capital to efficiently finance high-impact and high-need opportunities that would otherwise be overlooked by the conventional market;
Develop clear evidence on how and when catalytic capital can have the greatest impact across different sectors and communities; and
Help impact-driven enterprises and sectors thrive and drive demonstrable progress toward critical social and environmental impact that will enable a more just and inclusive world.
Additionally, through our grantmaking we strive to educate investors, policymakers, foundations, and others about the value of catalytic capital and the various ways it can be deployed effectively.
We invest catalytic capital that fills significant gaps left by the conventional marketplace, driving financing to organizations, enterprises, and initiatives that address some of the world's most pressing problems. In addition, we make grants to build a more robust and dynamic impact investing marketplace.
Today, we are focusing on two key priorities:
Impact investments that advance the goals of the Foundation's programmatic strategies. For example, we support the Foundation's Chicago Commitment by investing deeply in our hometown, helping nonprofits, social enterprises, and intermediaries that expand opportunity and empower marginalized communities. We also make impact investments to support our Climate Solutions Big Bet, with an initial focus on rooftop and off-grid solar in India.
Grants to support the impact investment field globally, including:

Investments and grants to advance the Catalytic Capital Consortium, our collaborative initiative with the Omidyar Network and The Rockefeller Foundation. Learn about the funding priorities for the grants made within this initiative;
Grants to support impact investing networks, impact measurement and management, and industry collaborations; and
Benefit Chicago, a collaboration between the MacArthur, the Chicago Community Trust, and Calvert Impact Capital, seeks to mobilize $100 million in catalytic capital for nonprofits and social enterprises in Chicago.
Recipients of our investment and grant support may include traditional nonprofits, for profit social enterprises, special-purpose funds, public agencies, or quasi-governmental entities. We fund approximately $5 million in grants each year that advance our objectives to support our goal of a more just and inclusive impact investment marketplace.
Measurement & Evaluation for Learning
In order to understand the impact of our investments and grantmaking, we develop customized evaluation designs based on the problems we aim to address; our approach to the work; and Foundation priorities around outcomes, impact, and learning.
MacArthur uses external consultants and resources to track the financial, organizational, and programmatic progress of impact investment recipients. In addition, our recent and upcoming initiatives are aligned with industry norms.
MacArthur has undertaken evaluations for several other aspects of our impact investing work through the years. Findings and analyses from our future evaluation activities will be posted publicly as they become available.
---
Updated October 2020
Staff
Evaluation Contact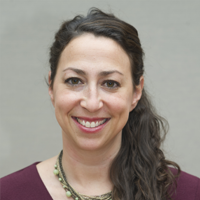 Joanna Cohen
Former Senior Evaluation Officer
View All Staff