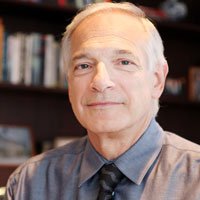 Good day and welcome. I am Bob Gallucci, president of the John D. and Catherine T. MacArthur Foundation, which is glad to be a co-sponsor of this World Summit.
MacArthur is a global foundation based here in Chicago. We work in the United States and in 60 nations around the world in areas ranging from conservation to housing policy, the digital future of education to a better juvenile justice system.
Since we were established some thirty years ago, we have given grants in support of human rights and to promote international peace and security. We have had an enduring interest in nuclear arms control, augmented today by a concern to prevent nuclear terrorism.
Perhaps our best known work is in the MacArthur Fellows program – the so-called "genius awards" that select people of exceptional creativity and achievement for awards of half-a-million dollars, no strings attached.
We are privileged to have been able to make a contribution to this important international event. The Summit celebrates themes that are central to MacArthur's core values – a commitment to a more peaceful world that allows humanity to reach its full potential and a belief that individuals can make extraordinary contributions to the common good.
Among us we have Nobel Peace Laureates who embody these themes, men and women whose vision, courage, and determination have overcome great odds in the pursuit of peace, justice, and human dignity.
I salute them, and welcome them. I also want to take just a minute to salute one of the Laureates whose contribution to Peace I had an opportunity to witness first hand. It was almost twenty years ago when it seemed that we were sliding inexorably into a major war on the Korean Peninsula. Not very many Americans – or South Koreans – understood the danger that way. But those of us in government did. We did not go to war and, in fact, we signed an agreement with North Korea only because of the intervention of a man who put his personal reputation on the line in order to preserve the peace. President Jimmy Carter I thank you and salute you today.
And I welcome all of you to Chicago, a city that is both quintessentially American and resolutely global in its outlook. May you enjoy your time here, forge new friendships and alliances, and be reinvigorated in the quest for a better, more hopeful world at peace.