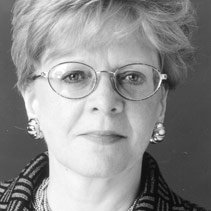 Thank you, Jason, and thanks to the Bipartisan Policy Center for being willing to take on the challenge of developing a consensus plan to address one of the foundational issues in our economy and in the lives of virtually all Americans.
We all know that housing market weakness is stifling recovery from the recession. Financing and delivery systems are broken. All of this is happened at the same time that research is reinforcing the important role that stable housing plays in how young people do in school; in keeping a job; in physical and mental health and a host of other outcomes.
At the same time, it is not clear who is thinking about what kind of housing the next generation will need. Our society is changing ethnically and culturally; it is aging; family structure is changing as well; and steady income is less certain.
What kind of housing will we need? How should it be designed; financed; and delivered? How should the housing stock that this country already has invested in be renewed for a new generation of owners and renters? How should we think about housing and its relationship to transportation; to the environment; and to health? And, what should the role of the federal government be in all this?
By next year, the MacArthur Foundation will have invested more than $300 million in housing practice and policy; we care about all this. But what we care most about right now is that smart, pragmatic and influential people take this issue on and wrestle it to the ground. We cannot afford for it to be the victim of sharp, ideological rhetoric and short-sighted perspective.
That's why the Bipartisan Policy Center is just the right place and the individuals you will hear from today are just the right people to undertake a thoughtful, reasoned examination and to produce a policy blueprint that will resonate with our political and policy leaders.
The MacArthur Foundation is not seeking a particular policy outcome. What we are seeking is a process that will examine the evidence, consider the facts, and recommend and advocate for a set of smart policies that address the issues head-on and help prepare this country for the future. That process is the Bipartisan Policy center's process, and that is why we are pleased to support it.
Thanks first to MacArthur President Robert Gallucci. Thank you Senator Mitchell, Senator Bond, Senator Martinez and Secretary Cisneros—for being willing to lead this effort.
Thanks in advance to the other commissioners who will join you and to all the people who care about this issue whose diverse views will inform your thinking.
We look forward to a consensus product that will shape the future.
Thank you.