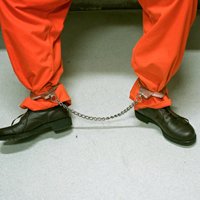 This op-ed by Interim President Julia Stasch was originally published in The New York Times February 26, 2015.
Jail is where over-incarceration begins. Millions of people in jail today simply don't need to be there, and the devastating costs and consequences fall disproportionately on low-income people and communities of color.
This country's reliance on jails has grown sharply; jail populations have more than tripled since the 1980s. There are now nearly 12 million admissions to local jails annually — almost 20 times the number of admissions to state and federal prisons.
While the primary purpose of jails is to detain those who are a danger to public safety or a flight risk, many inmates are neither. Nearly 75 percent are held for nonviolent offenses, such as traffic violations or drug charges. While three out of five people in jails are legally presumed innocent, they often must wait weeks, months or even years to have their cases resolved.
The economic and racial disparities in jails are stark. Increasingly, jail time is served by those who cannot afford bail and other fees, while wealthier defendants are able to buy their way out. Despite roughly equal usage rates of marijuana, African-Americans are almost four times more likely than white Americans to be arrested for marijuana possession.
Fortunately, there are ways to increase public safety, ensure fairness and reserve jail beds for those who must be there.
In Brooklyn, the district attorney has stopped prosecuting most people arrested for low-level marijuana offenses. This helps keep nonviolent people, especially young men and women of color, out of jails, eases burdens on an overtaxed legal system and eliminates the stigma of conviction that can block people from securing stable housing, getting jobs or pursuing higher education.
In Minnesota, the Hennepin County district attorney's office and the nonprofit Operation de Novo have teamed up to help low-risk arrestees make amends through community service and a payment plan, a program that has kept over 800 people out of jail and returned more than $440,000 in restitution to victims.
And in Washington State's King County, the Law Enforcement Assisted Diversion (LEAD) Program diverts individuals arrested for lower-level drug and prostitution offenses away from the criminal justice system and into community-based services. This kind of police-initiated diversion program yields benefits for individuals, their families and communities, and saves criminal justice system resources for more serious cases.
To encourage such promising approaches, the MacArthur Foundation is investing $75 million in the Safety and Justice Challenge to change how America thinks about and uses jails, demonstrating that it is possible to change the policies that put too many people in jail and keep them coming back.