In our original 100&Change application, we proposed to eliminate preventable newborn death in sub-Saharan Africa by equipping African hospitals with a "NEST" of affordable, rugged technologies, providing the same comprehensive high-quality care that improved newborn survival in the U.S. more than 50 years ago.
As my colleague Theresa Mkandawire noted in a recent blog, collaboration is key to solving big problems like this. To achieve our goal, we knew we needed outside guidance from passionate, expert minds and local communities of interest.
Fortunately, all 100&Change semi-finalists were able to work with experts from Management Systems International (MSI) to help the semi-finalists address technical and organizational capacity challenges and demonstrate authentic engagement with affected communities. These meetings helped immensely in developing a stronger, more detailed plan of how and where to scale NEST360° throughout Africa.
After first scaling NEST, and monitoring the improvement in newborn survival throughout Malawi, we'll move to southern Tanzania, where we plan to assess NEST's cost-effectiveness, using this evidence to build demand. We'll then work in southwestern Nigeria to refine market, finance, and service strategies. We also plan to establish a nonprofit distributor in Tanzania and Nigeria.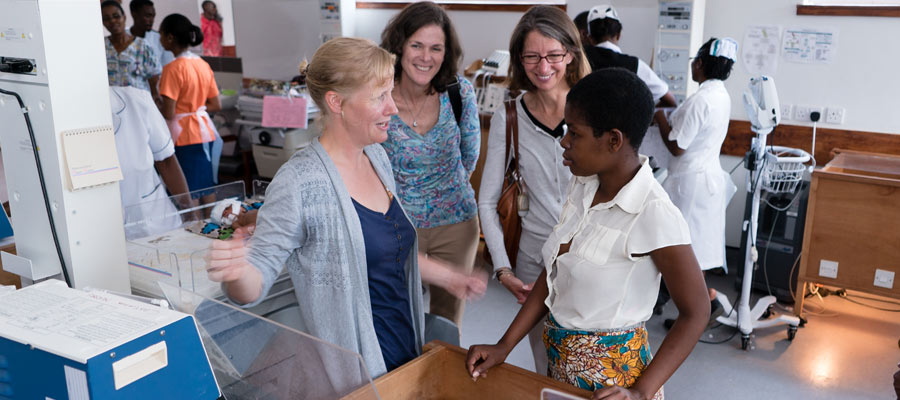 Our choice to begin in Malawi, Tanzania, and Nigeria is highly strategic. These countries are part of a World Health Organization-UNICEF Quality of Care Network dedicated to improving care for maternal, newborn, and child health. Together, these Network countries account for 46 percent of African births and lay the foundation for scaling NEST360° continent-wide.
As the final piece of our plan, we'll capitalize on the close partnerships we've built over the past months with national healthcare systems and local educational institutions to ensure long-term local ownership. We'll work with universities to educate a pipeline of future clinicians and innovators dedicated to improving newborn health. This new generation of professionals is key to sustaining NEST360°.
Francis Masi is one bright example of this next generation. Several years ago, I visited a Malawian orphanage with Francis, then a Malawian engineering student, and now part of our team. He encouraged the young orphans to pursue STEM careers, saying, "You have to remember that everything in science starts out as something small. We all must continue creating and inventing; we must pursue ideas that have the potential to make the world better, even if we have limited resources and even if the ideas seem impossible."
Francis' point rings true. We have to pursue projects—no matter how initially small—that will make for a better world, and we have to work together to do it.
---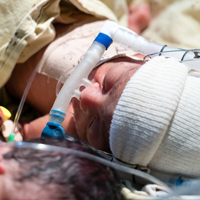 Improving newborn survival in Africa
Learn more about Rice 360° Institute for Global Health (Rice University) ›