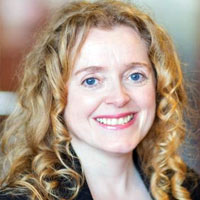 Imagine being robbed of your rights to make basic life choices—what to wear, what to eat. Your rights to opinions and dreams. Even the right to your tears.
Children in orphanages are extremely vulnerable, marginalized, and rarely have opportunities to participate in life-altering decisions. Authentic engagement of children and young people is often an alien concept. When attempted, it risks being manipulative or a viewed as a symbolic-gesture.
In May and June this year, Lumos, CRS and Maestral met children and young people—many who grew up in orphanages—from Moldova, the Czech Republic, Bulgaria, and Haiti, to hear their advice on our MacArthur proposal. Beforehand, we provided the children and young people an 'easy-to-read' version of the proposal in their native languages so they fully understood our plans to change the way we care. After time to reflect, the children and young people shared their suggestions.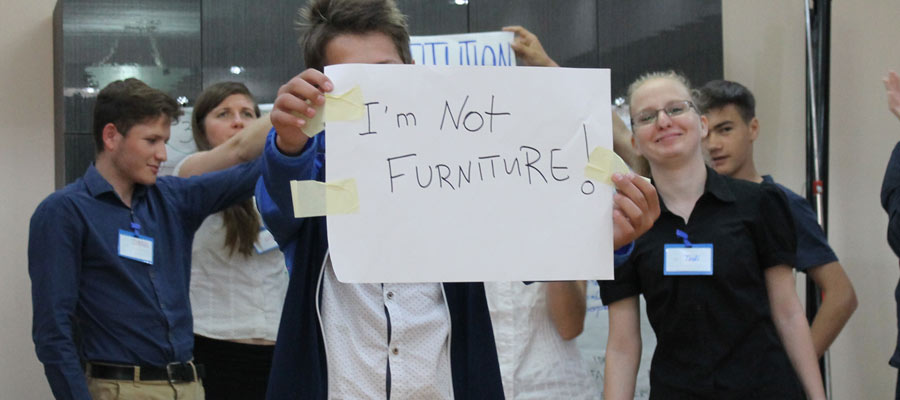 In Haiti, a young man who has been reunited with his family told us: "In the orphanage, we children were the merchandise. The donors and volunteers were the buyers. As the merchandise, we knew it was our job to make the money come in. If $100 was donated, they might spend $10 on us. If money was donated to buy bananas, the director would eat the banana and give us the skin to throw in the garbage".
In Moldova, a group of self-advocates produced a play titled 'We are not furniture' to illustrate the harm caused when children are moved around like objects from placement to placement. They said when a child must move from an orphanage, they must be properly informed throughout the process. Before moving they should visit new placements and have questions answered—one of their many recommendations. Then they asked us to sign a declaration of promises, which they are now using to hold us accountable.
Children's and young people's recommendations made our proposal unquestionably stronger. They influenced us to ensure that community services are provided for children and young people with disabilities and convinced us of the importance of supporting care-leaver networks. They highlighted, more than ever, the importance of promoting children and young people to be active participants in decision-making.
When institutionalized children, including children with disabilities, are supported to participate in decision-making about reform, the impact is extraordinary. It takes courage to listen to children and build programming around their recommendations, but the results are exponentially better.
---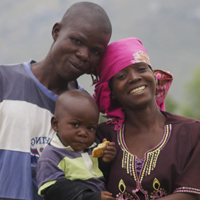 Changing how society cares for children in orphanages
Learn more about Catholic Relief Services ›
---