Dr. Sanduk Ruit, Co-Founder of the Himalayan Cataract Project (HCP), is known to say, "There is plenty of blindness to go around." Overcoming blindness is a collaborative project, working together we achieve much more than the sum of our parts. Under his leadership, Nepal experienced a revolution in quality eye care and an unprecedented reduction in blindness through the cooperative effort of ophthalmologists and eye NGOs. This philosophy continues to shape HCP's work in Nepal, Ethiopia, Ghana, and elsewhere. Through collaboration and joint engagement of communities of interest, HCP has learned to adapt projects to patient behavior and maximize impact by combining and leveraging the expertise of partner NGOs.
For example, HCP and our longtime partner, The Fred Hollows Foundation (FHF), learned the importance of engineering comprehensive, rather than single-disease screenings at outreach events. FHF received a substantial grant for reducing blindness due to trachoma in Ethiopia. FHF conducted screening camps for trachoma, distributing an azithromycin pill to every person in at risk villages and providing surgery for scarred eyelids. Their campaigns were immensely beneficial. However, in Ethiopia, five people are blind from cataracts for every person blinded by trachoma. Also, many affected by trachoma have cataracts, glaucoma or another eye disease. Unfortunately, trachoma treatment only halts the progression of blindness; it does not restore sight.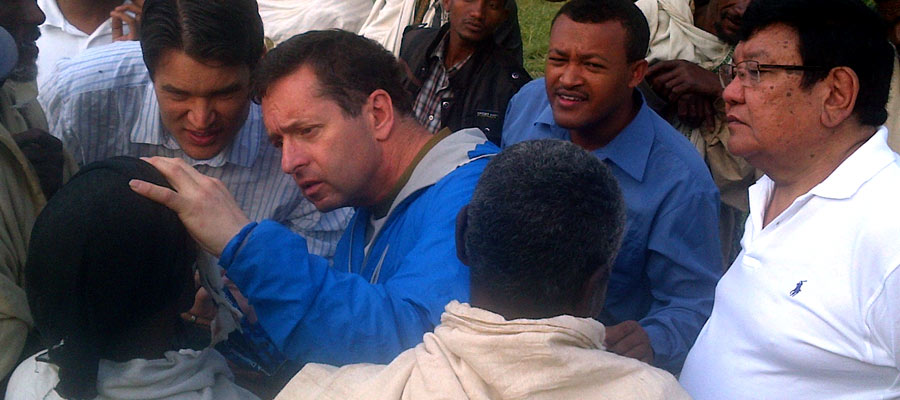 Community feedback and ongoing evaluation taught us that while trachoma treatments were successful, patients screened for a single condition were less likely to return to future outreach programs. The impression among patients was that they had already sought the care available for them—even though they might still suffer from undiagnosed eye conditions.
Based on this, HCP partnered on a program with the Fred Hollows Trachoma Initiative, where FHF treats trachoma while HCP provides eye exams, diagnosis and surgery for cataracts, or referral for other diseases. The number of patients seeking care has increased, as has our capacity to address the full spectrum of a community's eye care needs.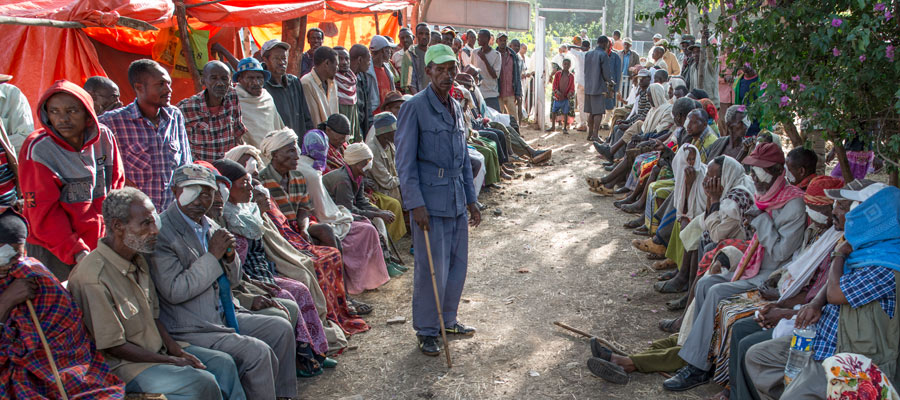 The epidemic of avoidable blindness is vast. Numerous eye care organizations around the world are doing vital work, and working in partnership, rather than in isolation, is paramount. HCP is listening to communities of interest at every level—from patients to implementing partners. We are striving to constantly learn from our potential beneficiaries, iterate, improve, and combine our strengths for the most substantial local and global impact.
---

Eliminating needless blindness in Nepal, Ethiopia, and Ghana
Learn more about Himalayan Cataract Project ›
---