Over the past months, we've met with communities of interest from across sectors to ensure that we're on the right path—investing in displaced children and leading them to successful outcomes. The overwhelming feedback and support received from education experts and government ministries to parents and teachers, has energized us as we move forward. We are more confident than ever that our program can have a lasting impact.
The process confirmed that parents and children alike are desperate for early learning opportunities, and are holding on to education for their children—one of the only things that gives them hope—as critical for their futures. We heard throughout that Sesame and the International Rescue Committee (IRC) are well-suited to make an impact. Sesame's characters are known as kind and good friends, capable of delivering both fun and educational messages. And IRC is a trusted organization throughout the region, with the proven ability to reach the most vulnerable young children and communities.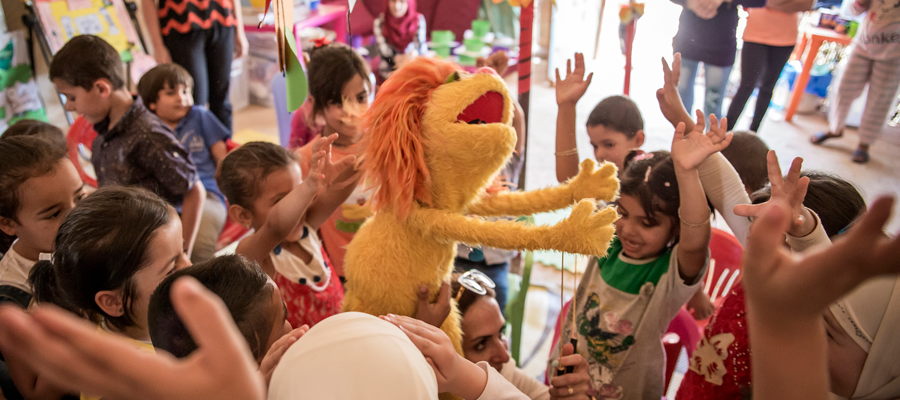 The feedback also helped us develop a roadmap for our content and served as a valuable reminder that we must be constantly re-evaluating, as needs can change rapidly. It affirmed parents, caregivers, and teachers to be the most important individuals in young children's lives. We also found that we must pay particular attention to the sometimes strained relationships between refugees and host populations—through messages conveying respect and understanding.

As a result, we've refined our approach. Our program, under the working title "Sesame Seeds," now has​ three components:
​Sesame Seeds ​Mass Media, a television program that will reach 9.4 million displaced children and their host communities in Iraq, Jordan, Lebanon, and Syria;
Sesame Seeds ​Home, a caregiving program delivered through home visits and mobile messages; and
Sesame Seeds ​Center, an early learning program delivered in community and NGO centers and government preschools, providing teachers with educational content. ​
Sesame Seeds Home and Center combined will marshal frontline service professionals to serve 1.5 million of the most vulnerable children. These local partnerships are yet another example of how cooperation, at all levels, is the world's best chance at improving the lives of millions of children affected by war and displacement.
There's an old saying: "If you want to go fast, go alone. If you want to go far, go together." There isn't a quick solution to today's refugee crisis. But together, we can make it better.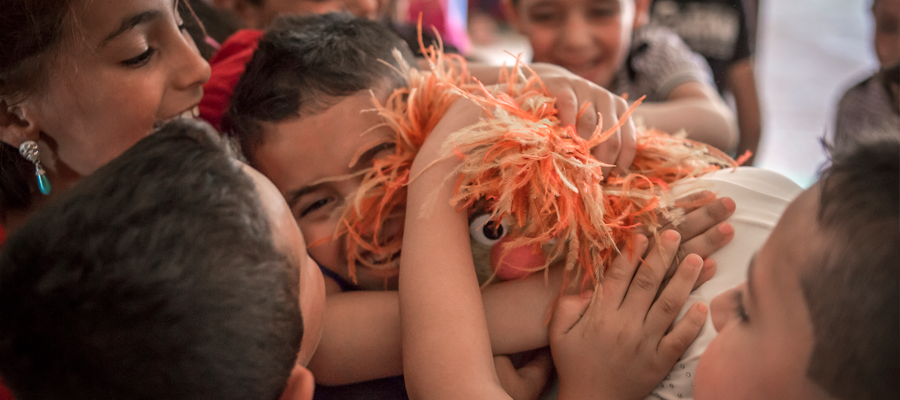 ---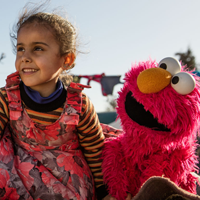 Educating children displaced by conflict and persecution
Learn more about Sesame Workshop and the International Rescue Committee ›
---