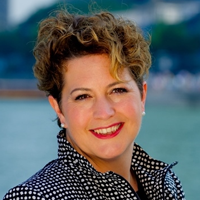 A novel idea requires input and buy-in from many communities of interest to gain acceptance and to successfully expand over time and reach a greater number of people. This includes the everyday staple food crops bred naturally by HarvestPlus and its partners to provide essential micronutrients. Agriculture and health scientists must be convinced the concept is feasible, and then apply their expertise to improve the seeds and build evidence of their impact. Governments must be persuaded that these new, micronutrient-rich crops will improve people's lives and livelihoods. Most importantly, farmers – who are also mothers and fathers – must be open to innovation, because biofortification won't grow, literally or figuratively, without them.
Over the years, community feedback has guided us to improve the taste of crops and to reduce how long these foods take to cook. It has also encouraged us to hold training sessions at times of day that are most convenient for women farmers. These are just of few of the countless ways the community has influenced our decisions.

100&Change is helping engage new audiences, beyond the 200+ current partners with whom we work worldwide. When the semi-finalists were announced, people began contacting us with questions and ideas. We look forward to implementing the suggestions we received on May 22 in an "Ask Me Anything" reddit session. This global online chat challenged some of our previous assumptions, allowed us to identify new partners, and exposed us to additional avenues for disseminating vitamin A corn, iron pearl millet, zinc rice, and other nutritious foods. We will tap into the online-based SMS network that the farmers we work with use to share information, and our global team will engage other key constituencies to ensure our plans reflect on-the-ground realities.
We hope the conversation we started on reddit will keep going in the years ahead. To achieve our ambitious goal of reaching 100 million people in Africa by 2022, and one billion globally in the longer term, this dialogue is critical.
---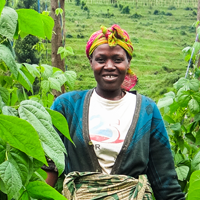 Eliminating hidden hunger in Africa by fortifying staple crops

Learn more about HarvestPlus ›
---