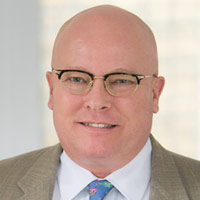 The Sesame Workshop and International Rescue Committee (IRC) partnership has the opportunity to deliver a suite of culturally tailored, educational resources for young children and their caregivers uprooted by conflict. Millions of children are experiencing what is known as "toxic stress" – a relentless cycle of trauma and neglect that disrupts brain development – and we know that by reaching them early and with targeted interventions, we can make a positive impact on their future.
In the project design phase, one of the key challenges we've grappled with is how to develop content that works as well in the camps as it does in cities like Beirut and Amman.
We know that young children and caregivers can have very different experiences depending on where they're coming from and how they live now. We must be able to reach a 4-year-old girl who has just fled her home and lives in a camp as we might a 5-year-old boy who is growing up as a refugee in an urban neighborhood. At the same time, we want our interventions to be culturally relevant – and to complement and be integrated into existing services.

It's a tall order, and we're addressing this challenge in two main ways.
First, we're reaching out and listening – to children, parents, and service providers – to make sure our program reflects their priorities and needs. Building on Sesame and IRC experience with early childhood programming globally, we're piloting a variety of multimedia content, and asking questions about how best to support children and caregivers.
Second, we're focusing on a core set of digital and print resources that can be adapted and used across services. These resources will engage kids and their caregivers via a multitude of channels including broadcast television, print resources, and games for the home and childcare centers. We are doing the research to make sure that these materials are culturally appropriate, easily digestible, and accessible.
There's no single, easy way to address all the needs of early childhood. But we know from science what these children need and from our collective experience how to deliver solutions to reach them.
---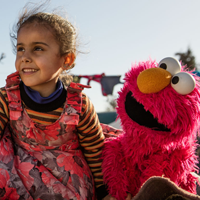 Educating children displaced by conflict and persecution
Learn more about Sesame Workshop and the International Rescue Committee ›
---