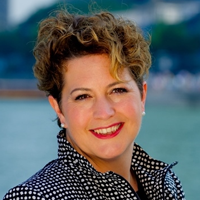 When we first heard about 100&Change, we knew the competition would be stiff, but we fervently believed in our vision to transform the lives of millions of vulnerable people. Thinking in detail about how to spend $100 million in a sustainable way has been demanding, rewarding, and transformative.
HarvestPlus has spent the past 14 years proving that biofortification can effectively and sustainably address the global challenge of hidden hunger. Thanks to the early investment of key donors, we have progressed from proof-of-concept to delivering biofortified crops to 26 million people.
The 100&Change opportunity arrived at a crucial time in our strategic planning. When we submitted our proposal in October, we had just set the ambitious goal of reaching one billion people globally by 2030. The 100&Change process challenged and improved our thinking in ways we had not anticipated. Our ambitions have risen to include three additional countries in Africa. We based these adjustments on additional consultation with partners, as well as closer analyses of need and feasibility. We now aim to reach 100 million people in 17 countries with seven biofortified crops by 2022.

These changes reflect our growth as an organization during an intense period of strategic planning. In the last few months, we came together as a team to address some of the toughest questions and choices that we and our partners face.
We wish we could reach every malnourished child, but we have to focus on countries where we can achieve the greatest impact. Evidence-based factors include micronutrient deficiency profiles; where crops are in the pipeline; level of support from policymakers; and readiness of partners to move ahead with delivery.
HarvestPlus' work is complex, located at the intersection of agriculture, nutrition, development, and economics. The team at Management Systems International challenged us to improve the clarity of our scaling plans, while Mobility International USA shared thought-provoking insights on ways to improve inclusivity.
Biofortification itself is inherently inclusive but we will now track information on beneficiaries who are living with disability. We will also advocate for more inclusive national agricultural and nutrition policies, and improve accommodation of program beneficiaries and staff.
We have always seen ourselves as a learning organization, but 100&Change has transformed our thinking in ways we never expected. It has galvanized our belief in our team and our mission and for this we are truly grateful.
---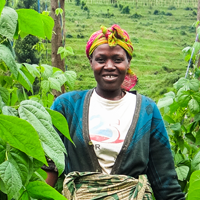 Eliminating hidden hunger in Africa by fortifying staple crops

Learn more about HarvestPlus ›
---