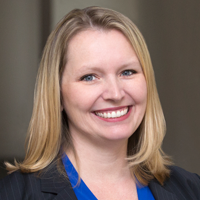 The MacArthur 100&Change competition came at the right time for Catholic Relief Services (CRS), giving us the perfect opportunity to think big and embrace a bold idea that will make fundamental change in the world. We evaluated more than 100 suggestions that came from our 6,000 employees worldwide. There was one clear choice—to focus on dramatically scaling up our support to children living in institutions, mainly orphanages.
We realized that these children are one of the most vulnerable populations in the world, yet they have no voice to speak about a complex, societal problem that receives little attention.
CRS will use new research and our global network of partners and experts to give them a voice and together find better ways to serve their needs wherever they live around the world. We know that CRS and our partners are perfectly positioned to tackle this problem with the right team and the right resources in place.

As a child psychologist and a mom, these issues have a special importance for me. In the past, I successfully led child-focused aid projects that engaged key stakeholders to strengthen in-country child welfare and protection systems. Philip Goldman, the President and CEO of Maestral, has decades of experience and a deep commitment to solving the problem of orphanages and vulnerable children. His team has worldwide expertise in child protection and social welfare systems that address the needs of children living outside a family structure. Lumos, a UK-based nonprofit sponsored by author J.K. Rowling of Harry Potter fame, is equally committed to making family care for all children a global reality and its CEO, Georgette Mulheir, is one of the foremost experts in the field.
However, our team is bigger than our three organizations. Local organizations and committed individuals in the US, Europe and all over the world will join us to change how we care for these vulnerable children.
Together we will give millions of children a voice and help to change their lives forever.
---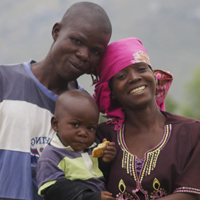 Changing how society cares for children in orphanages
Learn more about Catholic Relief Services ›
---