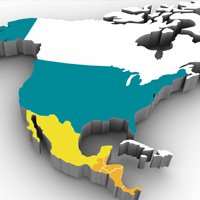 Two reports explore economic and social issues that may impact migration in Mexico and Central America. The reports are issued by the
Regional Migration Study Group
, a partnership between the MacArthur-supported
Migration Policy Institute
and the
Latin American Program/Mexico Institute of the Wilson Center.
Central American Development
assesses progress in Central America toward achieving stable economic growth and trade integration, and decreasing poverty and inequality. The report asserts that challenges remain for Central America, and that to continue its positive momentum it must diversify its trading, among other measures.
Understanding Mexico's Economic Underperformance
explores reasons for Mexico's lackluster economic growth despite efforts to transform its economy. A poorly functioning credit market and international competition are cited as contributing factors, and recommended reforms include improved protections for creditors and expanded opportunities for vocational education.