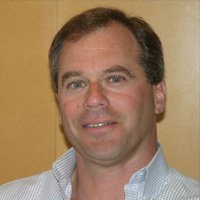 Paul Klingenstein, founder and managing partner of Aberdare Ventures, a venture capital firm, has been elected to serve on the MacArthur Foundation Board of Directors. Klingenstein, who has spent most of his career focused on healthcare innovation and young companies, will join the Board in March.
"Paul brings to the MacArthur Board a rich knowledge of health programs in some of the world's most challenging places and expertise in investing in the game-changing ideas that will improve that care around the world," said Board Chair Marjorie M. Scardino. "He will enrich our understanding and debate about MacArthur's work."
After a brief period as an advisor to the Rockefeller Foundation, Klingenstein formed Aberdare Ventures, based in San Francisco, in 1999. Since then, the firm has invested in more than 50 companies, the majority of which are now public or have been merged into public companies.
In the late 1990s, Klingenstein advised on private sector healthcare initiatives in India, China, and Malaysia; in the late 1970s he worked as a field biologist in Tanzania, Kenya, and Uganda. He has served on the boards of various educational and nonprofit institutions, including the African Wildlife Foundation, Juma Ventures (former Chair), the Marin Country Day School, and the Taft School. He is currently the Chairman of the Board of the International AIDS Vaccine Initiative, a global organization that supports science, clinical testing, advocacy, and policy in support of an HIV vaccine.
"Paul has a long history of involvement and leadership in the philanthropic community," said MacArthur President Robert Gallucci. "He brings knowledge of global healthcare challenges and a deep interest in a broad range of the Foundation's programmatic work to MacArthur's Board."
MacArthur's Board sets policies and strategic direction for the Foundation, approves grantmaking areas, initiatives and grants, and oversees investments and the audit process through the work of its committees. Klingenstein joins 12 other members of the Foundation's Board of Directors.