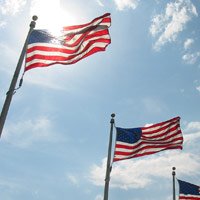 MacArthur announced nine new grants to support efforts to ensure fair elections and protect voting rights. The grants were awarded to organizations and initiatives that help eligible voters, particularly those in disenfranchised groups, participate in the democratic process. Awards will also support information sharing and research regarding campaign financing and election administration, as well as an orientation program for new members of Congress.
The Foundation has been exploring how to strengthen democracy in the U.S., given the perception that the political system has failed to adequately address major issues confronting the nation from climate change to health care, from our fiscal future to the criminal justice system, from immigration to education.
"Citizens must navigate a decentralized voting system that includes many new and changed requirements in order to exercise their right to vote," said Elspeth Revere, MacArthur's Vice President for Media, Culture, and Special Initiatives. "Through these grants, the MacArthur Foundation is working to support organizations that protect voters' rights and promote fair election administration, which is critical to a healthy democracy."
The new grants are:
· $400,000 will be awarded to the
Common Cause Education Fund
in support of its research and education efforts on campaign financing, voter rights protection, and fair election processes.
· An award of $250,000 to the
League of Women Voters Education Fund
will support its Public Advocacy for Voter Protection Project, which will continue and expand the League's state-based advocacy to prevent the disenfranchisement of eligible citizens.
·
Project Vote
will receive an award of $200,000 in support of its Elections Administration Program, designed to respond to ongoing problems that restrict Americans' access to the democratic process.
· A $150,000 grant will support the
Campaign Finance Institute
in its research and public education program on campaign finance policy.
· An award of $100,000 will fund
Video the Vote
, a participatory video project designed to document, investigate, and help address barriers encountered by eligible voters on Election Day.
The Foundation has long supported work designed to strengthen democratic institutions and a vibrant democracy in the fields of education, juvenile justice, and federal and state fiscal policy. MacArthur's support for non-profit media contributes to news options designed to educate the public about important issues over an array of platforms and outlets. In addition, the Foundation has supported one of the most effective programs to enable members of Congress to discuss serious issues across party lines, the Aspen Congressional Seminar, as well as the bipartisan program for newly elected members of the House of Representatives offered by the Library of Congress. More information is available on MacArthur's Strenghthening American Democracy page.