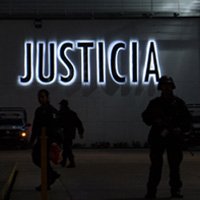 MacArthur announced today $9,475,000 in funding for innovative projects that seek to defend freedom of expression and enhance criminal justice around the globe.
The 22 grants support efforts to establish and protect an open and secure Internet and to develop new technologies that will help protect human rights advocates and journalists at risk of physical security threats, legal harassment, and government oppression. The funding also aims to advance government accountability for mass atrocities, promote access to justice for victims of rights violations, and facilitate justice system reform.
"Protecting basic rights is critical to ensuring human dignity," said MacArthur President Robert Gallucci. "These grants respond to growing threats to the right of freedom of expression by repressive governments as well as new demands by citizens seeking access to justice and government accountability for mass atrocities."
"MacArthur's grantmaking seeks to strengthen human rights protections, advance government accountability, and improve the reach and quality of justice," said Mary Page, MacArthur's Director of Human Rights and International Justice. "These investments seek to build effective human rights protections and advocacy, and to support immediate interventions to improve people's lives."
The grants announced today include:
Asistencia Legal por los Derechos Humanos (Mexico City, Mexico): $400,000 to improve access to justice and legal due process in Mexico through litigation and training for justice system operators.
Center for Democracy and Technology (Washington, D.C.): $400,000 to support the Internet Architecture project, which aims to ensure that the technical architecture of the Internet remains supportive of free expression.
Center for Human Rights (Moscow, Russia): $300,000 in support of the Raising the Level of Civic Involvement in Public Oversight project.
Centre for Internet and Society (Bangalore, India): $250,000 in support of research and advocacy on freedom of expression and Internet governance.
Civic Action Foundation (Perm, Russia): $300,000 to help provide legal support and training to advance the rights of associations and civil society initiatives in Perm and Kirov regions of Russia.
Electronic Frontier Foundation (San Francisco, CA): $600,000 to support efforts to advance an open Internet and to promote the core values of freedom of expression and privacy that come with it.
Fund "Public Chronicles" (Moscow, Russia): $150,000 to provide training for journalists, bloggers, civic activists, and members of the public in Russia to promote the core values of freedom of expression.
Fundar, Centro de Análisis e Investigación (Mexico City, Mexico): $300,000 to improve access to legal assistance and justice for vulnerable populations in Mexico.
Global Network Initiative (Washington, D.C.): $200,000 to establish a global standard for corporate responsibility and accountability in the information and computer technology sector.
Global Witness (London, United Kingdom): $500,000 to support efforts to establish a durable and meaningful system of oil governance in Uganda that ensures transparency, accountability, and fair revenue distribution and environmental protections.
Johns Hopkins University, Bloomberg School of Public Health Center for Health and Human Rights (Baltimore, MD): $500,000 in support of efforts to strengthen mechanisms that enable indigenous and international human rights organizations and health advocacy groups to address attacks on health facilities, health workers, and patients during periods of armed conflict and turmoil.
Lawyers for Constitutional Rights and Freedoms (Moscow, Russia): $300,000 to provide professional development training for Russian human rights lawyers to enhance the quality of human rights and public interest litigation in Russian courts and to strengthen international human rights standards in Russia.
Media Legal Defence Initiative (London, United Kingdom): $300,000 to advance freedom of expression in the Russian Federation by providing legal representation to defend media workers and media outlets throughout Russia.
National Security Archive (Washington, D.C.): $1,500,000 in support of the Archive's international human rights work, which declassifies documents that shed light on situations in which legal and rights violations have occurred, and transforms collections of undifferentiated documents into admissible evidence to hold violators accountable.
New Media Advocacy Project (Valatie, NY): $500,000 to use new media, including digital video and social media, to advance human rights advocacy and litigation in Mexico and Nigeria.
Oficina de Defensoria de los Derechos de la Infancia (Mexico City, Mexico): $400,000 to develop procedures and standards to aid the implementation of justice system reform in Mexico.
Penal Reform International (London, United Kingdom): $300,000 to improve access to justice and the criminal justice system in Russia.
Physicians for Human Rights (New York, NY) $1,000,000 in support of efforts to use medicine and science to expose and stop mass atrocities and severe human rights violations, and to advocate for prevention of mass atrocities and prosecution of those who violate human rights.
Proteus Fund (Amherst, MA): $225,000 to support the International Human Rights Funders Group, which seeks to advance human rights around the world by assisting funders in strengthening the strategic impact and effectiveness of their human rights grantmaking.
Red Nacional de Organismos Civiles de Derechos Humanos (Mexico City, Mexico): $400,000 to help strengthen the advocacy and documentation capacity of human rights organizations in Mexico.
Shehu Musa Yar'Adua Centre (Abuja, Nigeria): $350,000 in support of improved political accountability through the use of technology.
Witness (Brooklyn, NY): $300,000 in support of the Cameras Everywhere program, which aims to expose human rights abuses through the power of video and new technology.
MacArthur's long history as a leading human rights funder dates back to its first grant in 1978 to Amnesty International. Since then, the Foundation has supported more than 600 organizations that have been fundamental in providing an infrastructure for the human rights movement. A video overview produced by the Foundation describes the evolution of its human rights and international justice grantmaking strategy.
Grantee Profile: Center for Democracy and Technology, Electronic Frontier Foundation, FUNDAR, Centro de Analisis e Investigacion, Fund Public Chronicles, Global Network Initiative, Global Witness, Johns Hopkins University, Bloomberg School of Public Health, Center for Public Health and Human Rights, Media Legal Defence Initiative, National Security Archive Fund, New Media Advocacy Project, Oficina de Defensoria de los Derechos de la Infancia A.C., Physicians for Human Rights, Proteus Fund Inc., Red Nacional de Organismos Civiles de Derechos Humanos"Todos los Derechos para Todos", Shehu Musa Yar'Adua Foundation, WITNESS