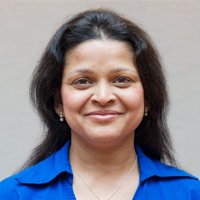 Last month in Chicago, leaders in impact investing from over 40 countries gathered to share their experiences and wrestle with how best to unleash market forces that can improve quality of life for millions of people around the world.
This was the third annual meeting of the Global Steering Group for Impact Investing (GSG). The GSG, based in London, is a successor to a G-8 task force that published a seminal report in 2014. The GSG comprises National Advisory Boards from 16 countries, all focused on how best to accelerate the use of investment capital to take on difficult social and environmental challenges.
MacArthur was honored to help host the GSG Summit in our hometown, Chicago. The mood among the 500 attendees was decidedly optimistic, recognizing the enormous challenges of the work, but also the growing opportunities to harness billions of dollars in private capital for public good.
The indicators are certainly promising. The GSG unveiled new data that points to a doubling of impact investments in the next three years alone, from $150 billion to $300 billion. GSG Chairman Sir Ronald Cohen put the impressive numbers into words: impact investing is set for a revolution that rivals the technology boom, with a "tipping point" anticipated by 2020. It is a remarkable expansion that we at MacArthur have been seeing in our own work to unleash catalytic capital and transform impact investing.
And yet, this capital is still just a fraction of what the world needs. As MacArthur President Julia Stasch reminded attendees, between now and 2030 there is an estimated $2.5 trillion annual gap in developing countries alone to meet the Sustainable Development Goals (SDGs), a set of 17 United Nations objectives focused on lifting up impoverished people, communities and the environment.
Government and philanthropy cannot address that gap alone; a robust impact investing ecosystem can help bring essential private capital to bear on these global challenges. At the Chicago gathering, the charge was clear: the SDGs must be translated into workable products, services, and solutions if the world's needs are to be met.
As many speakers pointed out, the boundaries between traditional investment opportunities and socially-motivated impact investing have begun to blur. Some have even suggested that there will be no significant difference between impact investments and other types of investments in the future.
Other speakers cautioned that not every promising solution lends itself to a commercial investment model. Early-stage social enterprises, for instance, often rely on grants to get off the ground and build the proof points needed to attract conventional capital. And, even then, it can be a slow, uphill climb to profitability. They might need customized financing solutions, more patience, greater risk tolerance, smart subsidy blended within conventional capital, smaller "ticket sizes," and more.
Market gaps like these have become a particular focus for MacArthur, as we design ways to accelerate the flow of risk-taking, flexible capital to impactful organizations, and support new types of funds, products, and platforms that leverage catalytic sources to attract traditional investors.
GSG is a powerful ally in that effort. We will need a great deal more global collaboration to set thoughtful policy agendas, build market connections, develop new models, and share solutions across geographies and sectors if the field is to deliver truly significant, sustainable impact.
"We cannot wait for market forces, on their own, to answer the world's need for social investments," urged Julia Stasch. "We must work together to help impact investing realize its true promise: to leverage the power of the market in ways that create a better future for people and places around the world, and for the planet itself. "