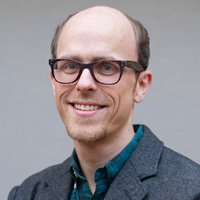 Rarely a week goes by without a high-profile malicious hacking story making news headlines. Less discussed is the ways in which hacking is used against civil society organizations around the world. Yet some of the same actors that target governments and Fortune 500 companies also seek to exploit civil society. A major difference is civil society organizations are generally far less prepared to mitigate and respond to attacks. In the worst cases, successful digital attacks can threaten the safety of an organization's staff and the people they work with.
Targeted digital threats facing civil society cut across a range of fields including, but not limited to, human rights and civil liberties, nonprofit journalism, environment, climate change, peace and security, and humanitarian. Moreover, general cybercrime touches every part of the nonprofit sector. Given these dynamics, it is important that grantmakers strengthen their understanding of the digital security landscape and the threats the organizations and people they support may face.
Through the NetGain Partnership, I have worked with colleagues from the Ford Foundation, Open Society Foundations and The Citizen Lab at the University of Toronto to develop the Digital Security and Grantcraft Guide. The purpose of the guide is twofold: 1) provide grantmakers with a basic overview of the digital security threat landscape faced by civil society organizations; and, 2) enable grantmakers to better identify organizations that may face a higher level of digital security risk, while raising the bar on grantee digital security generally.
We hope the guide is a useful resource to all grantmakers and invite you to share it widely. The digital security landscape is evolving, so we expect to update the guide from time-to-time. If you have feedback or questions after reviewing the guide, please contact me.