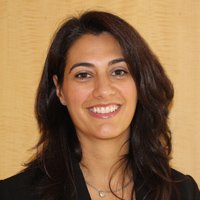 Housing isn't the whole story but it is always part of it.
Like many people, I start and end my day browsing news apps to get acquainted with the day's happenings and anything I might have missed the night before. Being a "housing person," I always make a point to find the housing story of the day. Often, those stories are found in the real estate or business section, and feature some discussion of movement in home prices or indices, construction starts, or interest rate changes. Rarely do I find a story about housing covered in the education section or the health and wellness section.

This might make perfect sense to some but to those of us who work on efforts to make housing – or what people call home – more affordable, safer, and more stable for families struggling to make ends meet, we know that housing and where one lives matters much more to people and to communities than the Case-Schiller Index.
Despite what research shows, education stories about achievement gaps and poor school performance more often center on what happens inside the four walls of a school, rather than on whether students have four walls and a roof over their heads that is stable and affordable. All kids do better when they live in a stable home that is affordable and free of lead and other environmental toxins.
Stories that examine the alarmingly high infant mortality rate and low birth weights in the United States compared with other developed countries might miss the role that housing insecurity plays in children's health or how the location of affordable housing next to areas with high levels of air pollution affects expecting and new mothers.
All kids do better when they live in a stable home that is affordable and free of lead and other environmental toxins.
Articles that cover the increasing levels of economic anxiety and insecurity that Americans face and the stark inequalities in our country today often do not cover the struggle and sacrifices that families make to be able to afford their biggest expense: rent or mortgage.
Seeing a need to connect and integrate housing into coverage of these broader societal issues, MacArthur supported the Nieman Foundation at Harvard University to host a workshop for journalists across a range of publications and beats. Print, digital, radio, and television reporters came from across the country – from outlets like CNN, The Wall Street Journal, The Columbus Post-Dispatch, and CityLab. Not only did we want to give health, education, and economics reporters a deeper appreciation of the connection to housing, but we also wanted to make sure that those reporters who do cover housing see the breadth of connection of housing to these other beats as well.
The Covering Housing workshop started the day the Trump Administration released its first budget proposal, which includes dramatic cuts to the Department of Housing and Urban Development (HUD); this figured prominently in the discussions. The workshop kicked off with a fireside chat with former HUD Secretary and Office of Management and Budget Director during the Obama Administration Shaun Donovan. Participants got the "View from Washington" from leading policy actors, and the "View Beyond Washington" from nonprofit housing developers about the impact of their work in communities. Journalists also had the opportunity to hear from some of the leading researchers on health, education, economic opportunity, and criminal justice reform, and the connection of those issues to housing. Participants were also able to share their insights for reporting on housing with the broader group.
It is our hope that participants came away from the workshop better understanding:
housing's important connections to a whole range of beats,
that there are stories to be told behind the numbers, and
that solutions do exist to tackle this challenge that so many face.
So far, one participant wrote about how proposed housing cuts are causing concern for a community in Ohio, while another participant reported on the link between health and stable housing. If you're a reporter who could not attend or an interested person, every session is available to watch and the workshop's shared resources are available for review.
Welcome remarks by Ann Marie Lipinski, curator, Nieman Foundation for Journalism at Harvard