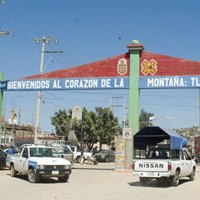 The PBS documentary program
Need to Know
, a MacArthur grantee, uncovered instances of abuse at U.S. Customs and Border Protection detention centers.
Crossing the Line
interviews a former Border Patrol agent, who blows the whistle on overcrowding, deprivation of food and water, and physical abuse. The series elicited a
strong reaction
from several members of Congress, who are concerned about the Border Patrol's commitment to preventing the mistreatment of detained immigrants.