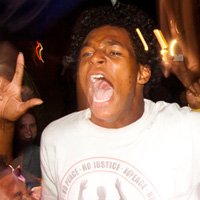 The Sundance Institute is awarding more than $1 million to documentary projects that explore subjects ranging from police violence and natural disasters to income inequality and education in the developing world. The projects originate in 10 different countries and are being funded at various stages, including development, production, post-production, and audience-engagement campaigns. The Sundance grants are supported, in part, by MacArthur, which is increasing its overall support of documentary filmmakers and nonfiction media producers through new and existing partner organizations. MacArthur's support is specifically dedicated to three films, including:
Cleveland, development support for a feature documentary about the city's defining role on the American cultural and political landscape during the Obama presidency
The Infiltrators, post-production support for a docu-thriller that tells the story of a group of immigrants in America who get themselves apprehended by border patrol agents to infiltrate secretive, for-profit detention centers and help other immigrants get free
Whose Streets?, post-production support for a documentary that follows the residents, activists, and leaders of Ferguson, Missouri, in the ongoing struggle for racial justice.