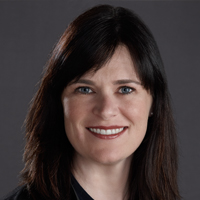 Only a year ago, Foundation staff members lamented the lack of public awareness about nuclear weapons, particularly compared to another existential threat, climate change. We wondered how we might help stimulate public knowledge about these weapons to promote policies that were informed by public debate. Unfortunately, nuclear threats are now on many people's minds, and not in the positive, productive sense that we were hoping to encourage, but based on fear. The challenges now are to provide policy advice that lowers the temperature on immediate threats and transform the sense of fear and concern into motivation to address nuclear threats in a productive manner.
In the immediate term, we have been inspired by how members of the nuclear non-governmental sector have come together to sound the alarm about mounting nuclear dangers, provide advice to policymakers, explain complicated technical issues to the media and public, and correct the record when necessary. This effort is crucial, but demanding. It strains capacity and distracts experts from longer-term projects. In this context, we have examined our strategy and its underlying assumptions about how to reduce nuclear risk. .
We decided adjustments were needed. We will continue to focus on decreasing the availability and use of weapons-useable material — the material used to fuel nuclear weapons. We also will add an element of work designed to help bolster essential efforts to protect and strengthen the nuclear regime, or the rules and norms that govern the nuclear sphere. This new element will include analytical work on the health of the regime, which is under threat on multiple fronts.

This new work includes resources to fortify quickly grantees' capacity to respond to threats to the regime, influence policymakers, and inform key discussions and debates. This goal reflects our strong belief that a robust and effective non-governmental sector can have an outsized effect on protecting and strengthening the regime in times of significant challenges. We are considering, with our grantees, how to implement our desire to be responsive and flexible. Regardless of the mechanism we employ, it will be a new addition to our traditional way of working, one that we develop using the Foundation's design-build approach.
A longer-term aim is to determine how to harness public concern in the most productive way. Globally, many have taken up this issue with a renewed sense of urgency. While there are a variety of views on the role that nuclear weapons play in the world, there is likely agreement that reducing nuclear risk is critical. The priority is to find a way to work together to find a middle ground for a shared secure future.
We also are exploring bringing new partners and innovative ideas into the nuclear space. The funding landscape has shrunk over the last few decades, as memories of the Cold War have begun to fade. Yet, as geopolitical tensions rise in new ways, concerns about nuclear weapons and strategic stability are coming back into sharp focus. Sound analysis, advice, and international cooperation are needed now more than ever—requiring an injection of resources in many forms, including financial and intellectual.
Sound analysis, advice, and international cooperation are needed now more than ever—requiring an injection of resources in many forms, including financial and intellectual.
With our colleagues at the Carnegie Corporation of New York, Ploughshares Fund, and Skoll Global Threats Fund, we invested in N Square, a project of Ploughshares that aims to promote innovation to reduce nuclear risk through new forms of cross-sector collaboration. The goal is to attract experts from non-nuclear disciplines, bring them into contact with nuclear experts, so they can contribute their talents to finding solutions to the challenge of reducing nuclear risk. N Square is developing a network through which to connect nuclear experts with others, starting with those in the media and technology. Our traditional grantmaking is already enriched by this process, with long-standing MacArthur grantees partnering on projects with professionals in the technology and marketing sectors.
While the Foundation will continue to invest in policy-relevant research that focuses on weapons-useable material, we believe the urgency and high stakes of our times require creativity and the agility to adapt our approach in a changed environment that challenges our assumptions. This enhanced response includes supporting work that addresses fundamental challenges to the health of the nuclear regime, providing surge capacity to empower experts to contribute to peace and security in the best way possible, and developing new partnerships to spur innovation and creativity on this critical challenge of our time.