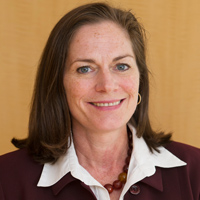 As members of MacArthur's Chicago Commitment team, we are committed to co-designing our strategy with an array of individuals, organizations, and other civic actors. We have invited ideas and recommendations from residents across the city and metropolitan area and will continue to do so. In virtually every discussion we have held to date, the concept of leadership emerged prominently.
We have been encouraged to support leaders who reflect the broadest definitions of diversity across the city, recognizing that people of color and women are particularly underrepresented in leadership positions in the private, nonprofit, and philanthropic sectors. We were also encouraged to support young people in gaining organizing skills, learning from their elders, and developing strong inter-generational movements.
Our team originally planned to incorporate a focus on leadership in each of the areas where we work. We now believe we must elevate leadership to a higher level, making it a distinct focus of the strategy, while simultaneously embedding it throughout our work.

While we finalize our plans, we are making investments that help us continue to learn. In the fall of 2017, we provided several existing leadership programs with additional resources for peer learning, networking, and evaluation. We selected leadership programs that invite participation from people of color, women, immigrants, refugees, people with disabilities, and programs that work to strengthen relationships between these groups. These programs sought funding for different activities, including support to expand alumni engagement, build "civic matchmaking" platforms to pair emerging leaders with mentors, conduct evaluations, and upgrade technology.
We are also supporting programs in which leadership advancement is a core element of the work. For example, the Grassroots Alliance for Police Accountability (GAPA) is a coalition of community organizations committed to making Chicago neighborhoods safer and building trust between the Chicago Police Department and residents. GAPA holds community conversations, engaging thousands of residents, and gives voice to their aspirations for greater cooperation with, and accountability from, officials. These grassroots leaders elevate local initiatives for community safety and take their recommendations directly to City Hall and the Chicago Police Department.
As we continue to develop a leadership element of our strategy, we will keep in mind that there is no single path to supporting diverse and powerful leadership in Chicago.
We continue to invite input on how individuals from different communities and sectors define leadership, recognizing that many find traditional routes—such as elected and appointed office—to be fundamentally flawed. Some of these leaders are pursuing new approaches to build movements and foster civic leadership. We want to understand what these leaders need in terms of individual and organizational support and access.
For those working primarily in lower-income communities of color, leaders spoke of the arduous challenges they face every day in building and sustaining organizations, and the difficulty they face in finding support to nurture their own mental health and well-being. They also described the way these combined factors deter some highly-qualified young leaders from following in their footsteps. In our future grant making and additional activities, we hope to help organizations overcome this challenge so that young people are encouraged to pursue nonprofit leadership opportunities and supported in doing so.
As we continue to develop a leadership element of our strategy, we will keep in mind that there is no single path to supporting diverse and powerful leadership in Chicago. We may experiment with different models in the hope of achieving the best combination. As always, we welcome your insights and guidance as we work together to develop this area of our work and to build a better Chicago for all.