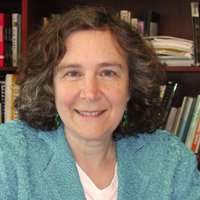 MacArthur supports the production and distribution of news and documentary programs for television, radio, and the Web that help inform the American public about important domestic and international current affairs and policy issues. We provide grants to about 15 national news organizations ranging from NPR and the PBS NewsHour to Investigative News Network. None of these organizations receives all of its support from MacArthur; many receive far less than $500,000. In no case do we monitor or get involved in any editorial decisions at these organizations.
We provided early support to the Chicago News Cooperative (CNC), awarding its first grant very quickly in order to help it make its deadline to start publishing in The New York Times. We did so because we believed it was important to back an experimental new model for substantive local news coverage, however risky that model might have been. Since CNC started in 2009, we provided a total of $1 million in grants. We were working on a renewal grant to CNC when it notified us that it was closing. While we had not yet recommended a specific amount, whether our funding came in the form of project support or general support would have had no bearing on the size of our grant.
CNC had other funders, both national and local. We do not know whether any of them were asked for emergency support. We do know that CNC was testing different approaches to raising revenue in addition to foundation grants. The slow economy may have contributed to the lack of immediate success of some or all of those efforts.
We are sorry to see the CNC come to an end in its present form and hope that it is successful in maintaining some elements of its work in the future. MacArthur is committed to continuing our 30-year history of support for non-profit journalism because informing the American public matters as much now as it ever has.