About Chicago Opera Theater
Chicago Opera Theater works to build the opera community of the future by presenting new and rarely performed operas in unconventional ways to diverse audiences.
Chicago Opera Theater continues to experiment with the art form, and strives to induce a sea change in the opera world by making the art form more accessible to all audiences. The organization works to stretch itself and those who come to see opera by producing works in groundbreaking, non-traditional ways. It is becoming known for its site-specific productions and new models for co-productions with other companies across the country. For example, in 2013, the theater led a free production of Orpheus and Euridice that was performed entirely in a Chicago Park District swimming pool.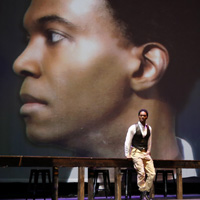 Chicago Opera Theater produces a season of operas each year, complimented by additional programming through inter-sector partnerships. Its year-long, in-school, elementary education program, Opera for All, and its semester-long after-school musical production program, Chicago Opera Theater for Teens,, reaches more than 1,000 Chicago students. Its Young Artist Program, run in partnership with the Roosevelt University Chicago College of Performing Arts, trains post-graduate opera stars of the future and provides them with invaluable and unique professional opportunities.
Its commitment to bringing opera to unexpected community locations changes the potential audience and its experience of opera. For an art form where the audiences have been steadily declining and aging, these fresh and affordable approaches are essential for opera's future.
The Chicago Opera Theater will use its $800,000 MacArthur Award to establish an operating reserve; it will also conduct a market study and create a long-term strategic plan.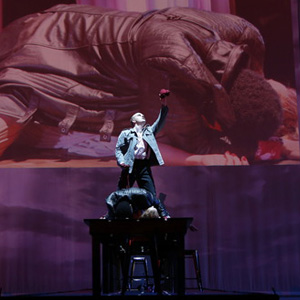 Chicago Opera Theater grantee profile ›
More Information