About Hyde Park Art Center
Hyde Park Art Center is one of the nation's leading community art centers and a model for how an institution can develop its city's artists while remaining accessible and relevant to the community.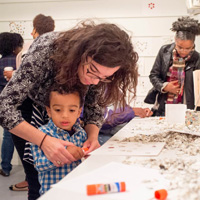 For more than 75 years, the Art Center has been a resource for making, learning about, seeing, and discussing visual art by providing studio art classes, exhibitions, outreach programs, and art-making events to community members of all ages from Hyde Park, the surrounding South Side community, and across the city. Serving more than 45,000 visitors annually, the Art Center facilitates ways for the public to interact with artists and the art-making process.
The Art Center fills critical program gaps to enable artists to grow, develop, and take risks. Its focus on providing exhibition space, artist residencies, and professional development for emerging contemporary artists is a rare resource in Chicago. Hundreds of successful Chicago artists had one of their first major exhibitions at the Art Center, a testament to its investment in local, emerging talent.
The Art Center uses creative approaches, beyond its exhibitions, to highlight local artists. For example, it has a collaborative commissioning project that matches artists to long-term patrons and supporters, creating new pathways for success and sources of revenue for artists. This program is now replicated in six other cities nationally.
The Hyde Park Art Center will use its $625,000 MacArthur Award to supplement its cash reserve and broaden access to its resources through technology tools.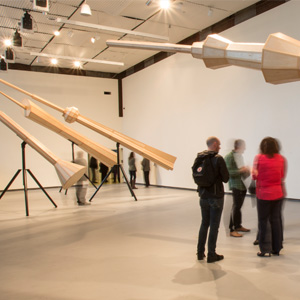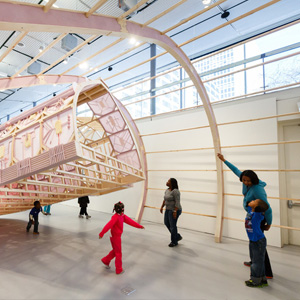 Hyde Park Art Center grantee profile ›
More Information