MacArthur Fellows Program
Carolyn Lazard
Exploring the limits of aesthetic perception and using accessibility as a creative tool for collective practices of care.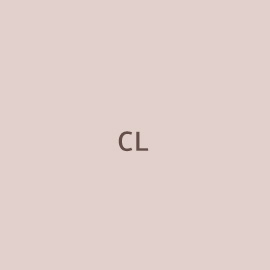 Location
Philadelphia, Pennsylvania
Published October 4, 2023
About Carolyn's Work
Carolyn Lazard is an artist exploring the limits of aesthetic perception and using accessibility as a creative tool for collective practices of care. With a practice that spans the mediums of video, installation, sculpture, and performance, their work challenges ableist expectations of solo productivity and efficiency. They approach these subjects using the minimalist language of conceptual art and avant-garde cinema.
Lazard often repurposes ready-made objects—such as a HEPA air purifier, a noise machine, and a power-lifter recliner chair—calling attention to the dependencies and infrastructures of care that sustain social life. CRIP TIME (2018) is a video-based meditation on the time Lazard devotes to organizing a week's worth of different medications into brightly colored, plastic pill containers. Through documenting this care-based task, Lazard makes visible the often-obscured care and labor of staying alive. Lazard's work also addresses complex histories of institutional harm and racialized violence. The video piece Pre-Existing Condition (2019) focuses on medical experiments that a University of Pennsylvania professor conducted on incarcerated people at Holmesburg Prison in Philadelphia between 1951 and 1974. Lazard displays archival documents that list each experiment and the sponsoring institutions overlayed with the voice of Yusef Anthony, a Holmesburg Prison experiment survivor and advocate, who discusses his mistrust of medical and legal systems. As in much of their practice, access is both a theme and a material of their work. For the collaborative video- and sound-based installation Long Take (2022), Lazard uses the accessibility tools of audio description and open captions to create a sound- and text-based experience of a dance. Visitors are invited to listen to, or read, a recitation of a dance score, the sounds of a dancer's movement and breath, and a verbal description of the performance. By presenting a dance performance through instructions, transcriptions, and descriptions, Lazard prompts viewers to consider where and in what form an artwork resides.
In addition to their work as an artist, Lazard writes about their experience of chronic illness and the limitations of biomedical understandings of health. They authored the widely circulated guidebook, Accessibility in the Arts: A Promise and a Practice (2019), which details specific ways that museums and other cultural spaces can meet the needs of disabled communities. With an economy of expression that is both strikingly direct and resonant, Lazard advances new modes of art-making that turn assistive technologies and collaborative support systems into potent sources of meaning and creative possibility.
Biography
Carolyn Lazard received a BA (2010) from Bard College and an MFA (2019) from the University of Pennsylvania. Their work has been exhibited in solo and group exhibitions at such national and international venues as the Museum of Modern Art; Museum of Contemporary Art, Los Angeles; Walker Art Center; Institute of Contemporary Art, University of Pennsylvania; MoMA PS1; Museum für Moderne Kunst; Whitney Museum of American Art; and the Venice Biennale.
Select News Coverage of Carolyn Lazard