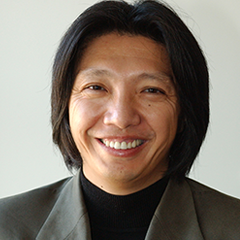 Title
Human Rights Leader
Location
New York, New York
Published October 1, 2001
About Xiao's Work
Xiao Qiang is a leader in promoting the cause of civil and political liberties in China through the nonprofit organization known as Human Rights in China. From 1991-2002, Xiao was executive director of Human Rights in China (HRIC), an organization widely recognized as a source of reliable information about prisoners of conscience, and for its well-documented reports on violations of human rights by the Chinese government. Through its bilingual web site, read by thousands, HRIC monitors and publicizes oppressive practices in China, such as detention without due process under programs euphemistically known as "Custody and Repatriation" or "Reeducation through Labor." Xiao's efforts at HRIC raised awareness in and outside of China of protest activities such as the Tiananmen Mothers Campaign, which seeks justice for the victims of the massacre. He also challenges international organizations, such as the United Nations' Commission on Human Rights, to resist countervailing political pressures and encourage reform in his homeland.
Biography
Xiao Qiang received a B.S. from the University of Science and Technology of China and studied astrophysics (1986-1989) at the University of Notre Dame. Xiao is the Tang Teaching Fellow and the director of the China Internet Project at the Graduate School of Journalism, University of California at Berkeley. He is also the vice-chair of the steering committee of the World Movement for Democracy.
Recent News
In 2003, Xiao Qiang founded China Digital Times, a bilingual news website, where he is also editor-in-chief. He has been affiliated with the University of California, Berkeley, since 2003 as an adjunct professor in the Graduate School of Journalism (2003–2011) and the School of Information (2012–present). He is also the principal investigator of the Counter-Power Lab, an interdisciplinary faculty-student research group focusing on technology and free flow of information in cyberspace, based in the School of Information. In January 2015, Xiao was named to Foreign Policy magazine's Pacific Power Index, a list of "50 people shaping the future of the U.S.-China relationship," for his work in "taking on China's Great Firewall of censorship.
Updated July 2015
Select News Coverage of Xiao Qiang