MacArthur Fellows / Meet the Class of 2007
Dawn Upshaw
Master Vocalist
Bronxville, New York
Age: 47 at time of award
Published January 28, 2007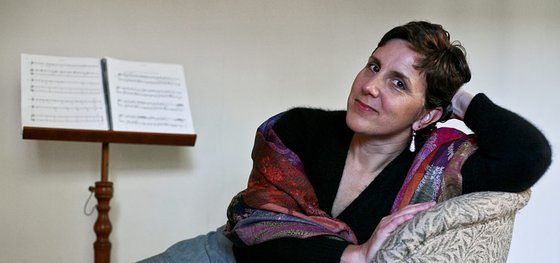 Dawn Upshaw is a classically trained vocalist who is stretching the boundaries of operatic and concert singing and enriching the landscape of contemporary music. Noted for her mastery of vocal technique and numerous languages and singing styles, Upshaw's expansive repertoire includes the sacred works of Bach; the major opera roles of Mozart; modern works by Stravinsky, Poulenc, and Messiaen; American popular songs; and new music by such contemporary composers as John Harbison, Kaija Saariaho, and John Adams. Out of a career rooted in traditional opera, orchestra, and recital performances, she has become a catalyst for the creation of numerous works through her passionate advocacy of contemporary composers, both established and emerging. Upshaw encourages audiences in the U.S. and abroad to embrace noteworthy and frequently challenging new works through carefully designed concert programs that seamlessly integrate the avant-garde and eclectic with the familiar. As a teacher, Upshaw exposes young singers to the expanded array of possibilities for vocal music and affords them the opportunity to cultivate creative partnerships with the composers of today. Through her performances, award-winning recordings, teaching, and commissions, Upshaw is breaking down stylistic barriers and forging a new model of a performer who is directly involved in the creation of contemporary music.
Dawn Upshaw received a B.A. (1982) from Illinois Wesleyan University and an M.A. (1984) from the Manhattan School of Music. Her numerous recordings include Knoxville, Summer of 1915 (1990), The Girl with Orange Lips (1991), Henryk Gorecki: Symphony No. 3 (1992), Dawn Upshaw Sings Vernon Duke (1999), and Osvaldo Golijov: Ayre (2005), among many others. She is a member of the vocal studies faculty at the Tanglewood Music Center and, in 2005, was named the Charles Franklin Kellogg and Grace E. Ramsey Kellogg Professor of the Arts at Bard College.
Photos
High-resolution photos for download. Photos are owned by the MacArthur Foundation and licensed under a Creative Commons license: CC-BY. Credit: John D. & Catherine T. MacArthur Foundation. Right-click on a link below to save the file to your computer.