MacArthur Fellows / Meet the Class of 2007
Stuart Dybek
Short Story Writer
Northwestern University
Evanston, Illinois
Age: 65 at time of award
Published January 28, 2007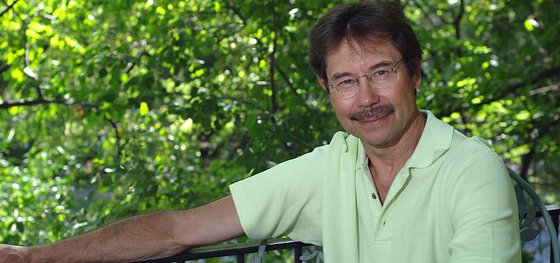 The author of three short story collections, numerous anthologized works of short fiction, and two books of poetry, Stuart Dybek roots his writing firmly in Chicago's ethnic neighborhoods, then mines these locales for the dreams, folklore, and fantasies that flourish within. Throughout his work, Dybek establishes an almost palpable sense of place, meticulously depicting each physical detail, from the flickering glow of a portable TV to the camphor reek of a grandmother's sickbed. It is with the same precision, humor, and compassion that he renders his characters and their sometimes triumphant but often disappointing circumstances. His stories resemble parables, as he pays tribute to the religious and folkloric heritage preserved by the elders who populate his fiction and to writers such as Franz Kafka, Isaac Babel, and Bruno Schulz. The simplicity of Dybek's parable-like style is complemented by complex imagery and forays into the vibrant dream-lives and mystical visions of his characters, those who dwell between the real and the fantastic so as to expand their stifling urban surroundings. Dybek's work dramatizes how a new storytelling tradition takes shape; his writing borrows from the literature and iconography of the Old World yet emerges from the New World – from the speech and streets and music and movies that feed the imaginations of contemporary American communities.
Stuart Dybek received a B.S. (1964) and an M.A. (1967) from Loyola University of Chicago and an M.F.A. (1973) from the University of Iowa. Currently Distinguished Writer in Residence at Northwestern University, he was a professor of English at Western Michigan University from 1974 to 2006 and continues to teach in their Prague Summer Program. Dybek is the author of three books of fiction, Childhood and Other Neighborhoods (1980), The Coast of Chicago (1990), and I Sailed with Magellan (2003), as well as two collections of poetry, Brass Knuckles (1979) and Streets in Their Own Ink (2004). His work has appeared in numerous publications, including the New Yorker, Harper's Magazine, the Paris Review, and the Atlantic Monthly, among many others.
Photos
High-resolution photos for download. Photos are owned by the MacArthur Foundation and licensed under a Creative Commons license: CC-BY. Credit: John D. & Catherine T. MacArthur Foundation. Right-click on a link below to save the file to your computer.