MacArthur Fellows / Meet the Class of 2006
John Zorn
Musician and Composer
Founder and President
Tzadik Record Company
New York, New York
Age: 53 at time of award
Published September 1, 2006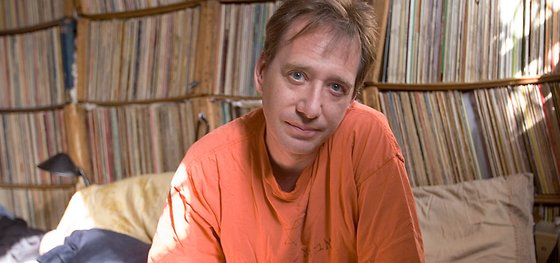 John Zorn is an accomplished saxophonist, a versatile composer, an improvisational maestro, and an ardent promoter of experimental music. His music defies convention and explores the spaces between and among genres. In his eclectic orchestrations, including solo works, chamber ensemble pieces, and compositions for complete orchestra, Zorn dismantles, reconstructs, merges, and refines disparate musical idioms. His experimentation with rhythm, harmony, symphony, and instrumentation creates highly original musical landscapes. In his recording, Aporias (1998), Zorn's precise orchestrations demonstrate the breadth of his talent as a composer, while in Cobra (2002), his improvisational virtuosity stands out as a model of extemporaneous and collaborative ensemble practice. His 2005 recording, At the Mountains of Madness, showcases the powerful sound of Zorn's octet, Electric Masada. Additionally, as an entrepreneur, he nurtures a broad spectrum of experimental performance through his production label Tzadik, and through The Stone, a performance space and incubator for improvisation among rising talent and veteran collaborators. Through all his endeavors, Zorn is defining and championing experimental possibilities in a vibrant and evolutionary music world.
John Zorn is a largely self-taught artist who, since the mid-1970s, has been at the center of what has come to be called "downtown" music, based on his residence and collaborations in lower Manhattan. He performed and recorded numerous albums as part of the band Naked City, which he formed in 1989, and, in 1994, he started Masada, a four-piece jazz band and songbook project devoted to forging a new form of Jewish music. He founded the record label Tzadik in 1995 and has served as curator and artistic director at numerous New York music venues, including the Knitting Factory, Tonic, and The Stone, which he founded in 2005. A highly prolific artist, Zorn has over one hundred recordings and compositions to his name and has toured throughout the U.S., Europe, and Asia.
Photos
High-resolution photos for download. Photos are owned by the MacArthur Foundation and licensed under a Creative Commons license: CC-BY. Credit: John D. & Catherine T. MacArthur Foundation. Right-click on a link below to save the file to your computer.