MacArthur Fellows / Meet the Class of 2005
Kevin Murphy
Economist
George J. Stigler Distinguished Service Professor
University of Chicago
Chicago, Illinois
Age: 47 at time of award
Published September 1, 2005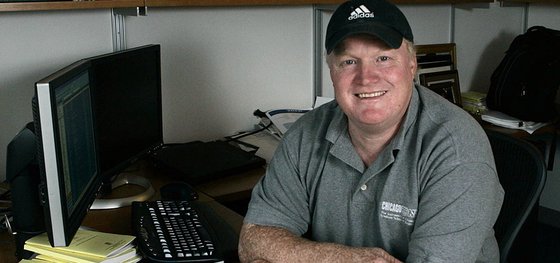 Kevin M. Murphy is a wide-ranging economist with an aptitude for applying careful empirical analyses within rigorous theoretical frameworks to economic questions of immense social import. Early in his career, Murphy identified how trends in wage inequality reflect underlying changes in demand for labor. These studies not only considered such variables as work experience, education, race, and gender, but also highlighted the importance of within-group wage variability in understanding labor economics. Murphy also considered the phenomenon of addiction from an economic perspective. Contrary to widely‑held beliefs that addiction distorts economic judgment, Murphy and colleagues developed a model of "rational addiction", in which consumers anticipate the expected future consequences of their current actions; he developed empirical analyses supporting this model from data on cigarette consumption. Using his model in conjunction with a structural analysis of the industry, Murphy explained the counterintuitive observation of increasing profits for cigarette manufacturers despite decreasing demand for their products. More recently, he has shown that, particularly for conditions such as heart disease and cancer, investment in basic health research and care results in orders of magnitude returns in economic value. In these areas, and many others, Murphy challenges preconceived notions and attacks seemingly intractable economic questions, placing them on a sound empirical and theoretical footing.
Kevin Murphy received an A.B. (1981) from the University of California, Los Angeles and a Ph.D. (1986) from the University of Chicago. He is the author of numerous articles, appearing in such publications as the Journal of Law and Economics, Journal of Political Economy, and American Economic Review. He is also the co-author of Social Economics: Market Behavior in a Social Environment (2000) and co-editor of Measuring the Gains from Medical Research: An Economic Approach (2003). He has been on the faculty at the University of Chicago since 1986, where he is the George J. Stigler Distinguished Service Professor of Economics in the Department of Economics and Graduate School of Business.
Photos
High-resolution photos for download. Photos are owned by the MacArthur Foundation and licensed under a Creative Commons license: CC-BY. Credit: John D. & Catherine T. MacArthur Foundation. Right-click on a link below to save the file to your computer.