MacArthur Fellows / Meet the Class of 2005
Edet Belzberg
Documentary Filmmaker
New York, New York
Age: 35 at time of award
Published September 1, 2005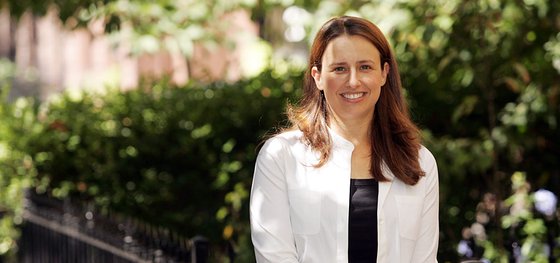 Edet Belzberg is a documentary filmmaker whose films are distinguished by her choice of subjects, in-depth treatment of time and place, and elegant storytelling. In Belzberg's signature film, Children Underground, she follows and films a group of homeless children living in a train station in Bucharest, Romania. Raw, graceful, and insightful, Children Underground personalizes the often dangerous and always chaotic and uncertain world of youngsters casually abandoned by their families and the larger society. Overcoming the obstacles of language, culture, and place, she records the individual and collective daily struggles of the five main characters with an unflinching, compassionate eye, managing at the same time to win the trust of children whose capacity for trust is all but depleted. Critically-acclaimed throughout the U.S. and Europe, the film has focused international attention on the social and institutional disregard of child welfare in post-communist Romania. Belzberg's characteristically intense and detailed treatment of the lives of children again defines her most recent and just completed film, Gymnast. While the film focuses on a completely different group of children in a totally different setting (the top three American girls preparing for the 2000 Olympics), Gymnast is a bold and original treatment of children under extreme conditions as it explores the motivations of individual stakeholders in the Olympic success of these teenagers. Future projects of this young filmmaker promise other enduring revelations into the lives of overlooked subjects and the realities of under-explored conditions.
Edet Belzberg received a B.A. (1991) from the University of Colorado, Boulder, and an M.A. (1997) from Columbia University's School of International and Public Affairs. She has been a frequent lecturer at Columbia's School of Journalism and has taught at New York University's Tisch School of the Arts (2001).
Photos
High-resolution photos for download. Photos are owned by the MacArthur Foundation and licensed under a Creative Commons license: CC-BY. Credit: John D. & Catherine T. MacArthur Foundation. Right-click on a link below to save the file to your computer.