MacArthur Fellows / Meet the Class of 2003
Pedro Sanchez
Agronomist
Director of Tropical Agriculture, Earth Institute
Columbia University
Upper Grandview, New York
Age: 62 at time of award
Published October 5, 2003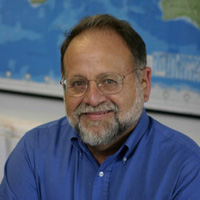 Pedro Sanchez is a soil scientist whose practical and economical solutions to problems in land productivity in developing countries have established him as a leader in international agroforestry. In South America, Sanchez led a team which transformed 75 million acres of marginal land in Brazil into arable productivity, one of the largest such conversions ever. More recently, in certain regions of southern Africa with depleted soil, Sanchez pioneered the use of leguminous trees to augment soil nitrogen content naturally; when supplemented by phosphate fertilization obtained from local sources, crop yields increase from 200–400 percent. This trial project virtually eliminated reliance on costly imported chemical fertilizers for 250,000 subsistence farmers. The World Agroforestry Centre plans to extend Sanchez' model with the objective of reaching many millions of people over the next decade. This program is particularly important in sub-Saharan Africa where people are severely vulnerable to malnutrition and starvation. Beyond immediate benefit to subsistence farmers, these and other initiatives reinforce long-term food security and environmental improvement critical to socio-economic independence in the developing world.
Pedro Sanchez received a B.S. (1962) and a Ph.D. (1968) from Cornell University. In 1968, he joined the faculty at North Carolina State University, where he is now a professor emeritus. Between 1991 and 2001, Sanchez was Director General of the World Agroforestry Centre in Kenya. In 2002, he was a visiting professor of tropical resources at the College of Natural Resources, University of California, Berkeley. In 2003, he joined the Earth Institute at Columbia University. Sanchez also serves as co-chair of the Hunger Task Force for the U.N. Millennium Project. Published in both English and Spanish, he is the author of Properties and Management of Soils in the Tropics as well as numerous scholarly articles and policy analyses.
Photos
High-resolution photos for download. Photos are owned by the MacArthur Foundation and licensed under a Creative Commons license: CC-BY. Credit: John D. & Catherine T. MacArthur Foundation. Right-click on a link below to save the file to your computer.
What's New