MacArthur Fellows / Meet the Class of 2002
Karen S. Hesse
Writer
Brattleboro, Vermont
Age: 50 at time of award
Published September 25, 2002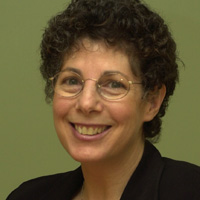 Karen Hesse is an accomplished author whose innovative use of language and form, as well as her choice of often-difficult subjects, has expanded the possibilities of literature for both children and young adults. Many of her fifteen works are historical novels; readers learn about the period while being absorbed by Hesse's riveting stories and multidimensional characters. Her prize-winning novel, Out of the Dust, takes place in Oklahoma during the Depression and is told by a feisty young girl who dreams of becoming a professional pianist. The book reveals the grimness of life in the Oklahoma panhandle during 1934 and the fourteen-year-old character's private hardships and quiet triumphs. Hesse's portrayal of this young girl's growth into maturity is told in a compelling free verse, first-person narrative. Her most recent verse novel, Witness, takes on the subject of the Ku Klux Klan and its influence on a small town in Vermont in the 1920s. The story is related in the voices of a variety of townspeople, some who become Klansmen, others who oppose the organization, and some who are victims of the Klan's violence. This work provides insight into the consequences of racism in the past and its impact on society today. Hesse's books inspire children and young adults to contemplate and wrestle with the ideas presented and to ask questions about themselves and others.
Karen Hesse received a B.A. (1975) from the University of Maryland, College Park. Prior to devoting herself to writing in the early 1990s, she worked as a teacher, librarian, typesetter, and proofreader. Hesse is the author of numerous works, including Letters from Rifka (1992), for which she received the 1993 Christopher Award from the International Reading Association, Out of the Dust (1997), for which she received the 1998 Newbery Medal from the American Library Association, and Witness (2001), for which she received the 2002 Christopher Award.
Photos
High-resolution photos for download. Photos are owned by the MacArthur Foundation and licensed under a Creative Commons license: CC-BY. Credit: John D. & Catherine T. MacArthur Foundation. Right-click on a link below to save the file to your computer.