MacArthur Fellows / Meet the Class of 2009
James Longley
Filmmaker
Daylight Factory
Seattle, Washington
Age: 37 at time of award
Published January 26, 2009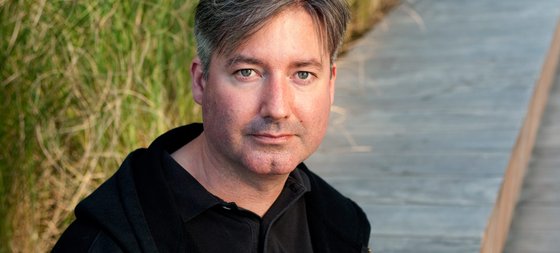 James Longley is a filmmaker whose intimate portraits of people in politically volatile countries in the Middle East are deepening our understanding of the historical and cultural dimensions of the region's conflicts. For his low-budget, self-financed films, Longley lives among ordinary families, gaining access to people in places rarely chronicled on film by Westerners. He captures his subjects in very personal settings and situations, revealing both the inhumanity of everyday life under conditions of war, political chaos, and economic devastation and the parallel universe of courage, resilience, and resistance. While describing a place, a people, and a circumstance, Longley's early film in Gaza and his later films in Iraq offer unflinching portrayals of the costs and casualties of civil and international conflicts. For his highly acclaimed film Iraq in Fragments (2006), he spent two years in the country without the protection of private security or the assistance of a film crew. In a trilogy of compelling and cinematically complex stories, he presents life in war-ravaged Iraq through the eyes of an abandoned young boy on the streets of Baghdad, the collective energy and obsession of Moqtada al-Sadr's followers, and the agrarian solemnity of Kurdish family farmers. Sari's Mother (2006), a short film about a family struggling to navigate the labyrinthine health care system in Iraq, illustrates the human casualties of a broken governmental bureaucracy and a failed medical infrastructure. Through these films and others in development, Longley is illuminating the beauty of foreign lands and providing Western audiences with a critical new perspective on communities living under extremely challenging conditions.
James Longley studied film and Russian at Wesleyan University and the All-Russian Institute of Cinematography (VGIK) at Moscow. He is currently at work on new projects about Iran, India, and other countries in the region.
Photos
High-resolution photos for download. Photos are owned by the MacArthur Foundation and licensed under a Creative Commons license: CC-BY. Credit: John D. & Catherine T. MacArthur Foundation. Right-click on a link below to save the file to your computer.