Past Event
Changing Narratives: What Does It Mean to Be an American Today?
April 19, 2018
5:45 p.m. - 7 p.m., CST
Museum of Contemporary Art
220 E. Chicago Ave.
Chicago
5:15 p.m. Doors open
5:45 p.m. Program
7:00 p.m. Reception
Map this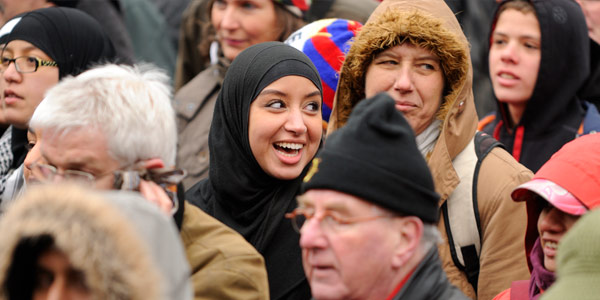 The John D. and Catherine T. MacArthur Foundation invites you to a public program featuring Define American founder Jose Antonio Vargas in conversation with Executive Director of the Inner-City Muslim Action Network and MacArthur Fellow Rami Nashashibi to explore what citizenship means to them and the communities they serve.

Citizenship is shaped by cultural values and norms. At a time when citizenship has become so hotly contested, these organizations are working to reshape the national discourse on immigration and its connections to race, gender orientation, religion, and socioeconomic status in a rapidly diversifying America.

The event will be moderated by Melba Lara, host of Chicago Public Media's All Things Considered, and MacArthur President Julia Stasch will make welcoming remarks.

MacArthur's Journalism and Media program seeks to strengthen American democracy by supporting just and inclusive narratives that lead to more informed, engaged, and activated Americans able to build a more equitable future.

The event precedes the Define American Film Festival, which begins April 20.

Seating is limited and reservations are required. To attend, please RSVP no later than April 13. Feel free to share this invitation with others who might be interested in attending this event.